Entdecken Sie Ihren Flipper Guns N Roses mit komplett aufgearbeiteten, neu orchestrierten oder ganz eigenen Sounds ! Sie können jede Musik, alle Stimmen, Kommentare und Audioeffekte personalisieren.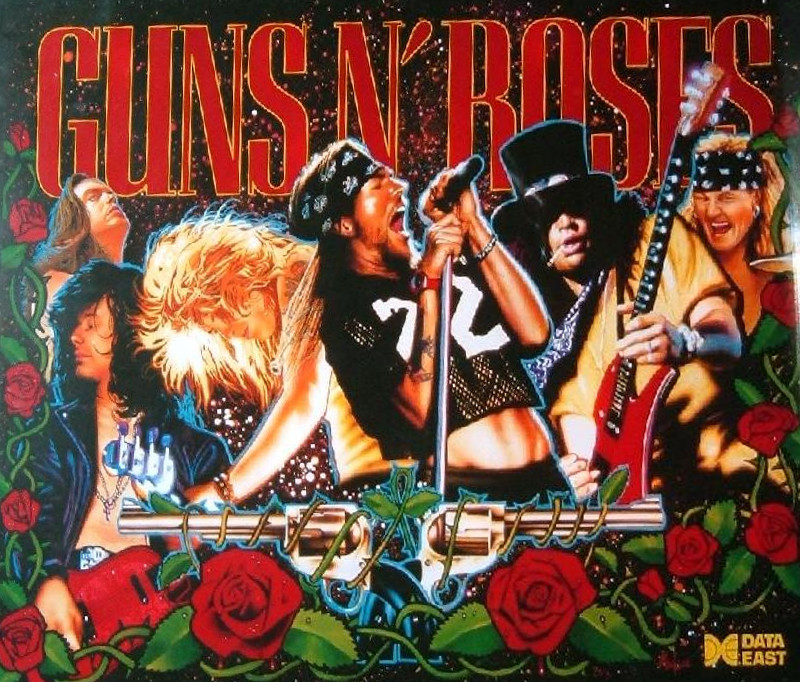 Original Musik von: Axl Rose, Slash, Gilby Clarke, Brian Schmidt
Original Sound von: Brian Schmidt
Hardware: DataEast/Sega Version 3
Einheiten: 3000
Internet Pinball DataBase
Upgrade the sound, start a new game!
Available sound packages
Enhanced music
GnR Mix Updated songs
It's mostly the original soundtrack with updated songs. Replaced the game songs with album songs.
By GoodManners
Wholly new sounds!
Berserik GNR Julien42
Alternate Berserik High Quality GNR Remix by Julien42!
Original sounds
Guns N Roses Original
Original sounds for Guns N Roses pinball machine