Entdecken Sie Ihren Flipper Twilight Zone mit komplett aufgearbeiteten, neu orchestrierten oder ganz eigenen Sounds ! Sie können jede Musik, alle Stimmen, Kommentare und Audioeffekte personalisieren.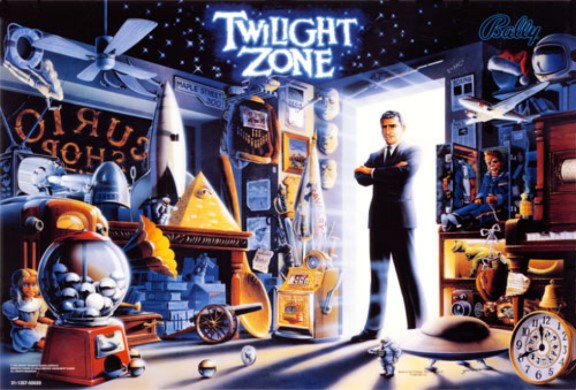 Original Musik von: Chris Granner
Original Sound von: Chris Granner, Rich Karstens
Hardware: Williams WPC (Fliptronics 2)
Einheiten: 15235
Internet Pinball DataBase
Upgrade the sound, start a new game!
Available sound packages
Original sounds
Twilight Zone Original
Original sounds for Twilight Zone pinball machine
Enhanced music
Twilight Zone – Deep Funky
House, Deep House, Elecronica mix for TZ
By Doctor Grisou
Enhanced music
Twilight Zone – Western Zone
Enhanced music
Twilight Zone DCS Chris Granner
This is the DCS sound package, designed and released by Chris Granner!
Discover what would have been the Twilight Zone sound track if it had been release with a DCS sound board!