Entdecken Sie Ihren Flipper Popeye Saves the Earth mit komplett aufgearbeiteten, neu orchestrierten oder ganz eigenen Sounds ! Sie können jede Musik, alle Stimmen, Kommentare und Audioeffekte personalisieren.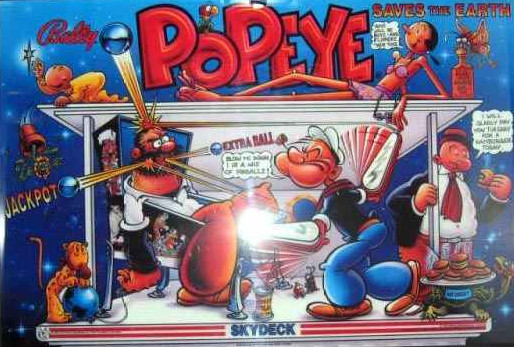 Original Musik von: Paul Heitsch
Original Sound von: Paul Heitsch
Hardware: Williams WPC (DCS)
Einheiten: 4217
Internet Pinball DataBase
Upgrade the sound, start a new game!
Available sound packages
Original sounds
Popeye Saves the Earth Original
Original sounds for Popeye Saves the Earth pinball machine