Redécouvrez votre flipper Guns N Roses avec une bande son complète réorchestrée, remasterisée ou encore votre propre mix audio ! Vous pouvez changer chaque musique, voix et bruitages.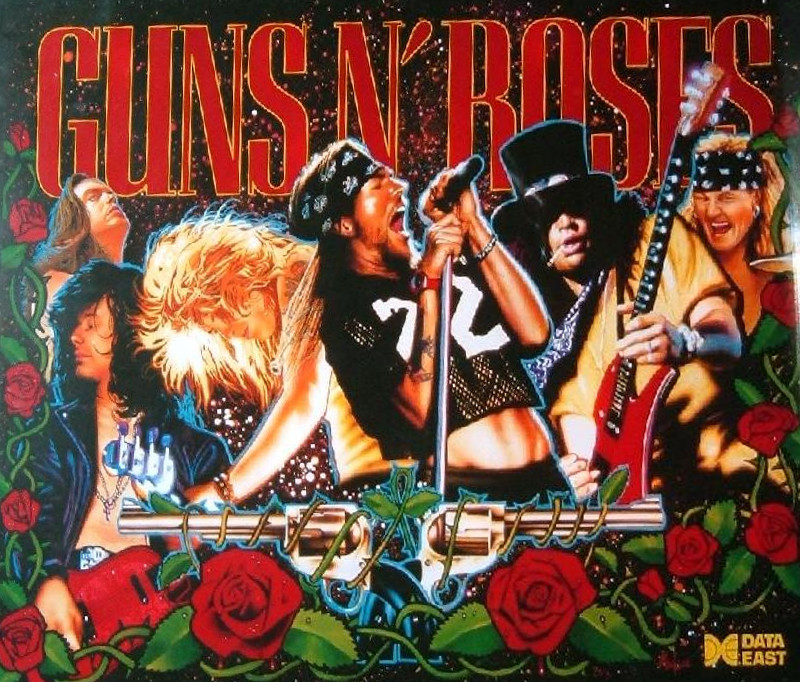 Musique originale par : Axl Rose, Slash, Gilby Clarke, Brian Schmidt
Sons originaux par : Brian Schmidt
Génération : DataEast/Sega Version 3
Unités fabriquées : 3000
Internet Pinball DataBase
Upgrade the sound, start a new game!
Available sound packages
Enhanced music
Mcuzz GNR Sound Mix
Just another GNR pinball sound mix
By Mcuzz
Enhanced music
GnR Mix Updated songs
It's mostly the original soundtrack with updated songs. Replaced the game songs with album songs.
By GoodManners
Wholly new sounds!
Berserik GNR Julien42
Alternate Berserik High Quality GNR Remix by Julien42!
Original sounds
Guns N Roses Original
Original sounds for Guns N Roses pinball machine