Redécouvrez votre flipper Twilight Zone avec une bande son complète réorchestrée, remasterisée ou encore votre propre mix audio ! Vous pouvez changer chaque musique, voix et bruitages.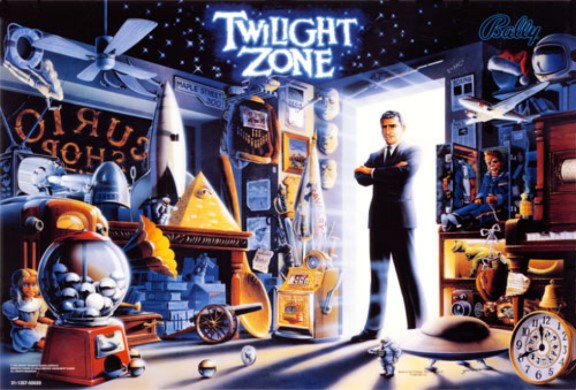 Musique originale par : Chris Granner
Sons originaux par : Chris Granner, Rich Karstens
Génération : Williams WPC (Fliptronics 2)
Unités fabriquées : 15235
Internet Pinball DataBase
Upgrade the sound, start a new game!
Available sound packages
Original sounds
Twilight Zone Original
Original sounds for Twilight Zone pinball machine
Enhanced music
Twilight Zone – Deep Funky
House, Deep House, Elecronica mix for TZ
By Doctor Grisou
Enhanced music
Twilight Zone – Western Zone
Enhanced music
Twilight Zone DCS Chris Granner
This is the DCS sound package, designed and released by Chris Granner!
Discover what would have been the Twilight Zone sound track if it had been release with a DCS sound board!