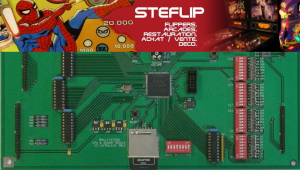 Carte NBII par Steflip
Really great design : CPU & Sound board for ©Bally 6 & 7 digits. You can also play with your own sounds (stored into the SD card)!

FLIPPP : the best of Gottlieb replacements boards!

FlipProjets : incredible electronic stuff for pinball machines

2niro-pinball : Restauration esthétique plateau et caisse, flippers toutes marques.

G.P.O. : pinball machines & parts distributor