Rediscover your pinball machine Guns N Roses with a full complete remastered, reorchestrated or your own sound mix ! You can customize each musics, voices, quotes and sound effects.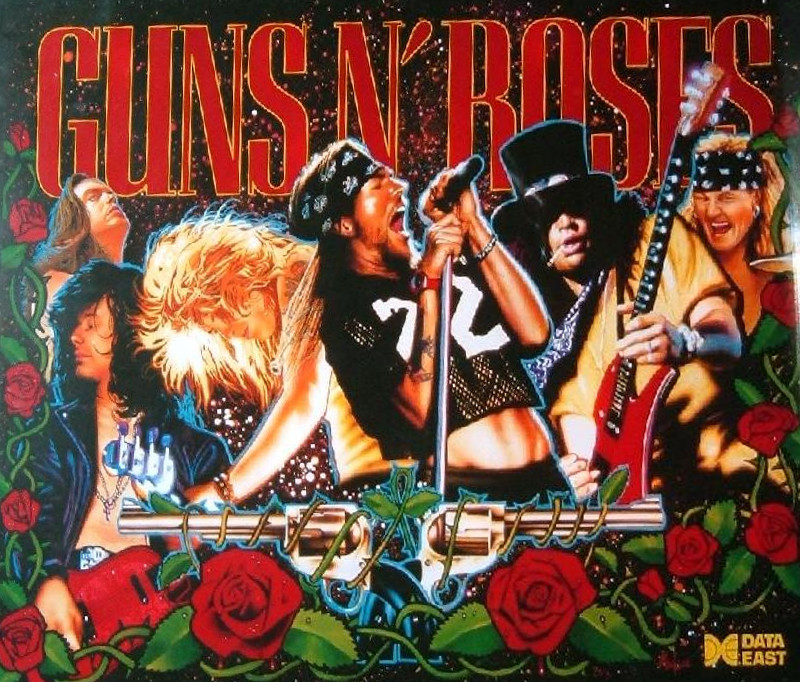 Original Music by: Axl Rose, Slash, Gilby Clarke, Brian Schmidt
Original Sound by: Brian Schmidt
Hardware: DataEast/Sega Version 3
Units: 3000
Internet Pinball DataBase
Upgrade the sound, start a new game!
Available sound packages
Enhanced music
Mcuzz GNR Sound Mix
Just another GNR pinball sound mix
By Mcuzz
Enhanced music
GnR Mix Updated songs
It's mostly the original soundtrack with updated songs. Replaced the game songs with album songs.
By GoodManners
Wholly new sounds!
Berserik GNR Julien42
Alternate Berserik High Quality GNR Remix by Julien42!
Original sounds
Guns N Roses Original
Original sounds for Guns N Roses pinball machine