Johnny Mnemonic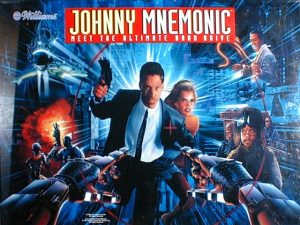 Upgrade your Johnny Mnemonic pinball machine and start a new game!
Available Downloads for Johnny Mnemonic
Johnny Mnemonic Original
Johnny Mnemonic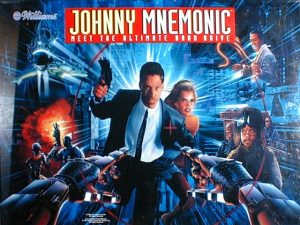 PinSound PLUS & NEO sound boards
Play with enhanced new sound packs!
Enhanced high quality sounds
Stereo 2.1 class D amplifiers
Easy setup / 5 min installation
EQ 4 bands equalizer DSP
Lifetime warranty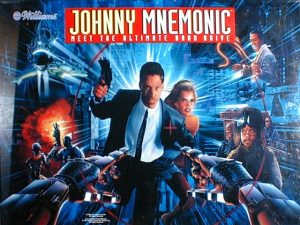 Headphones Station for PLUS & NEO
Always at your fingertip
Plug your headphones
Control the volume
Main speakers auto-mute
Switch sound pack on the fly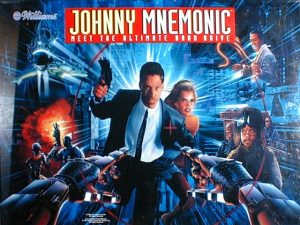 Speakers upgrade kit for PLUS & NEO
Crank it up with the powerful Pinsound speakers and subwoofer
An amazing sound upgrade
High quality speakers
Rediscover your pinball machine
Easy to install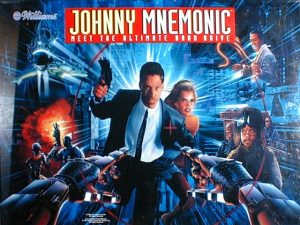 Motion Control Shaker kit for PLUS & NEO
Step up your game and play in 4D with powerful vibrations
Gameplay synchronized
Hundreds of trigger possibilities
Easy to install
No technical skills needed
3 levels of power
12+ vibration patterns
Relay output to control extra devices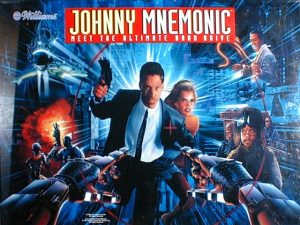 No More Reset for WPC
Tired of untimely resets?
Setup in less than 30 seconds
No soldering
No technical skills
Original power supply integrity
Compatible with WPC Bally / Williams machines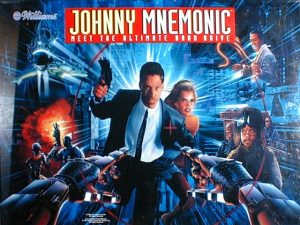 DMDLux for WPC
The perfect replacement DMD controller board
Setup in less than 30 seconds
No soldering
No technical skill
3 levels adjustable brightness
High efficiency design
Compatible with Bally / Williams WPC pinball machine