We are very pleased to inform you that the very first 100 boards a now delivered.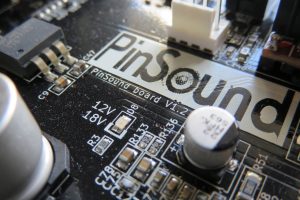 Players keep challenging the board in different machines and giving us all the feedback we need to improve the software.
Thus we just finished a new firmware update, don't hesitate to update your board.
Among many minor fixes, here is the list of features:
automatic conversion from zip/ogg sounds file to audio/wav files (see quickstart)
upgraded global gains settings
DE volume control upgraded
change mix upgraded (audio feedback & audio preview & current music track)
DCS secondary volume fixed
boot upgraded
CPU type detection upgraded
Led indicator blink improved
You will find on the PinSound board firmware page the binary file and how to upgrade your board.