Concept
The PinSound board and the PinSound DLL are able to "record" sound events sent from the CPU (from a real machine or emulated game).
The result of this record is a file with the extension *.psrec (as PinSound RECords)
PSREC file format
This record is a simple ASCII text file of sound event (1 byte hexadecimal)  and timestamp (in milisecond from the startup)  like this:
psrec sample file

#system WMSS11C
ff 20
00 4632
00 4652
43 4862
01 5812
7f 7692
00 7692
56 8532
7e 8802
Recording
They are two ways to generate this psrec file:
After the game, a replay-PINBALL_MIX_NAME-XXXX.psrec file is stored in "playback" folder (of either the USB flash drive for the board or the PinMAME/PinSound DLL folder)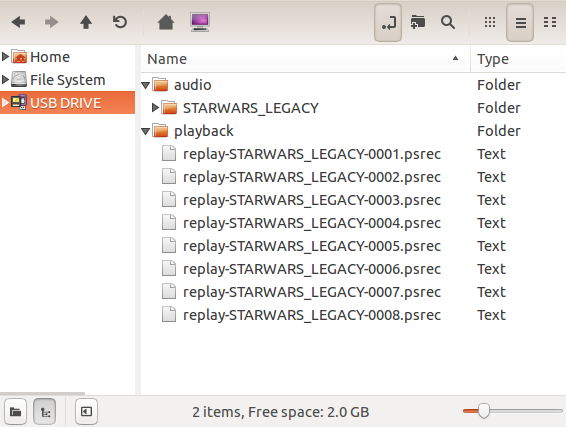 Usage
Simply copy the psrec file to the "playback" folder of PinSound Studio among the other record and start the software.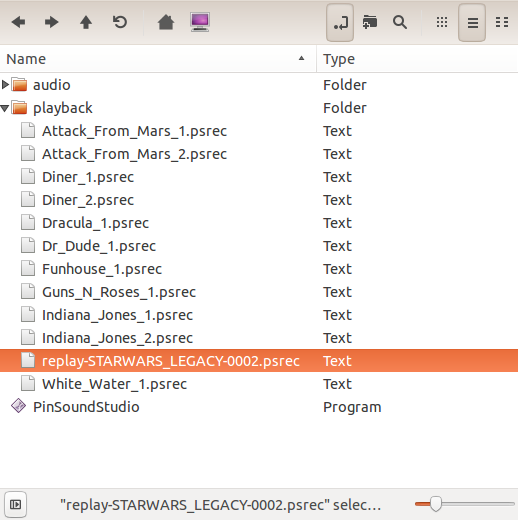 Select the psrec file in the "Pinball" list, the Audio mix you would like to render and press "Reload"

You are now ready to replay the audio part of the just played game.
This allows you to preview, work or sort audio mix of either your creation or from the community!