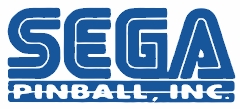 We are pleased to announce that the Sega and Stern-WhiteStar compatibility is a work in Progress.
It will be an plug an play extension connection kit ( data + power ), compatible with the existing PinSound board: exactly like the WPC-95, again, you will be able to use the same board for many different titles.
We don't have a price neither an availability yet but we assure you this is coming.