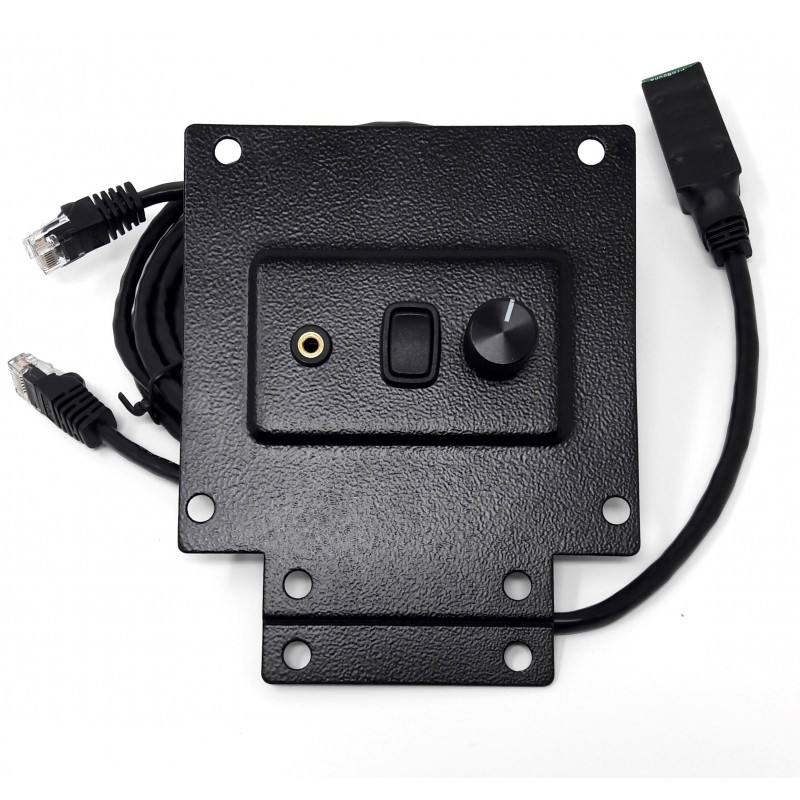  
PinPAC8-PinSound for Williams/Bally
PinPAC8-PinSound for Bally/Williams/Data-East/Others

The Pinnovators integrated headphones coin door panel, compatible with your PinSound board.
Connect your headphones, control the volume of the headphones and mute (or unmute) the speakers directly from the panel installed in your coin door.
Gesicherte Zahlung
Visa / Mastercard / Paypal
Extra Versandschutz
Schneller Versand und Tracking-Link bereitgestellt
A universal custom made control panel that replaces the blank Upper Dollar Bill Acceptor panel on coin door, for your Bally / Williams / Data-East / Others machine!

No cutting or drilling of factory coin doors!

Easy "plug n play" installation, no soldering required.Just basic hand tools.

Mandatory: check your coin door compatibility at http://www.pinnovators.com/coin_doors/ (model "PinPAC 8-PinSound" / coin door A or B or C)
Required: PinSound+ board
Installation manual: PinPAC8-PinSound_Installation_Manual_Ver1p4.pdf
---
Content of the kit:
Coin door panel (will be installed in dollar bill acceptor slot)
PinSound cable adapter
Panel / PinSound cable (10 feet long)
Vielleicht gefällt Ihnen auch
Kunden, die diesen Artikel gekauft haben, kauften auch ...
Bewertungen
(0)