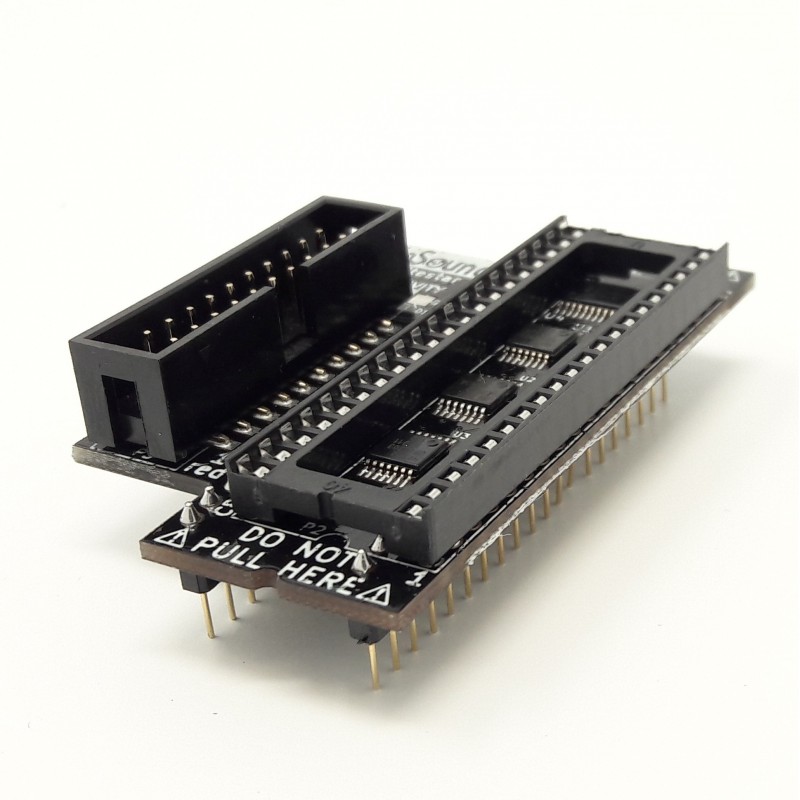 View larger
STERN / SEGA Whitestar PinSound adapter
acc-data-whitestar
You need this adapter to connect the PinSound board to a SEGA / STERN Whitestar pinball machine.
Note: this adapter is already included when purchasing a PinSound board with the Stern / SEGA Whitestar option.
More info
PinSound Whitestar kit content:
CPU socket adapter
Tool
Harness cable for 5/12V
Speaker extension harness
Data flat ribbon cable
PCB mount feets / cleaner / screws
Installation guide
SEGA Whitestar pinball machines:
Apollo 13    
Godzilla   
Goldeneye    
Independence Day
Lost In Space   
South Park   
Space Jam    
Star Wars Trilogy
Starship Troopers
The Lost World Jurassic Park
The X Files    
Twister   
Viper Night Drivin'

STERN Whitestar pinball machines:
Austin Powers  
Elvis
Grand Prix
Harley-Davidson
High Roller Casino    
Monopoly
NASCAR
NFL
Playboy
Ripley's Believe It or Not!
RollerCoaster Tycoon
Sharkey's Shootout    
Striker Xtreme
Terminator 3: Rise of the Machines
The Lord of the Rings
The Simpsons Pinball Party
The Sopranos
Reviews
(0)
No customer reviews for the moment.
Only users who already bought the product can add review.