Entdecken Sie Ihren Flipper Goldeneye mit komplett aufgearbeiteten, neu orchestrierten oder ganz eigenen Sounds ! Sie können jede Musik, alle Stimmen, Kommentare und Audioeffekte personalisieren.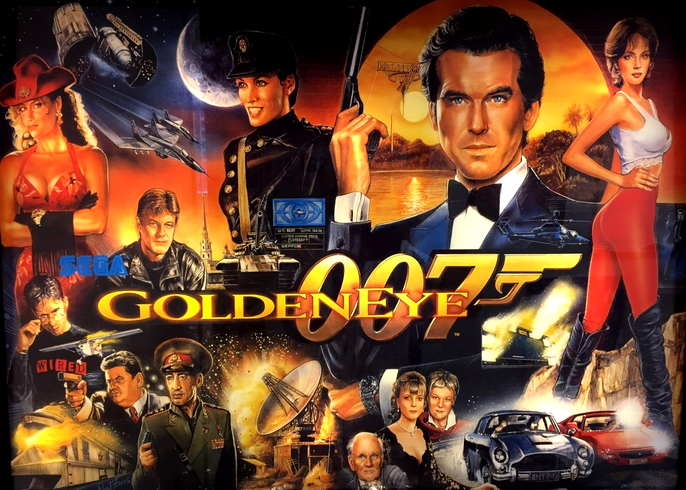 Original Musik von: Brian Schmidt
Original Sound von: Brian Schmidt
Hardware: Sega/Stern Whitestar
Einheiten: 2200
Internet Pinball DataBase
Upgrade the sound, start a new game!
Available sound packages
Wholly new sounds!
Goldeneye v1 Boat
Hello everyone, this is my version 1 mix of Goldeneye.
By Boater
Original sounds
Goldeneye
Original sounds for Goldeneye pinball machine