Super Glossy Chromium Balls
Hardened Carbon Chromium Steel Pinballs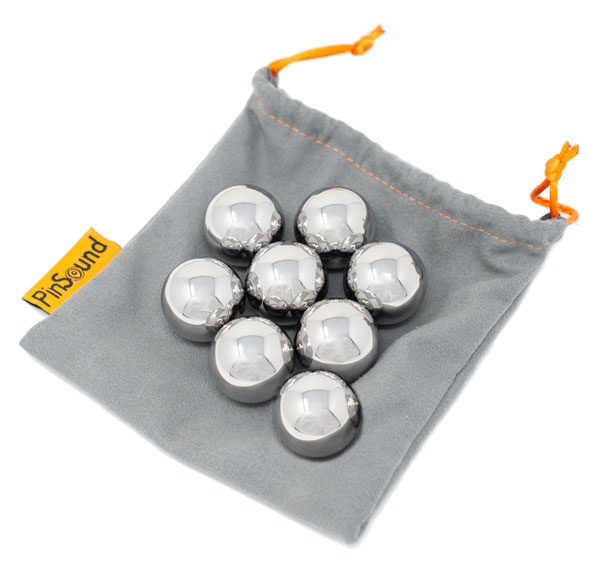 High quality set of 8 pinball balls, made of hardened carbon chromium steel,
with an absolute mirror finish: Chromium Multiballs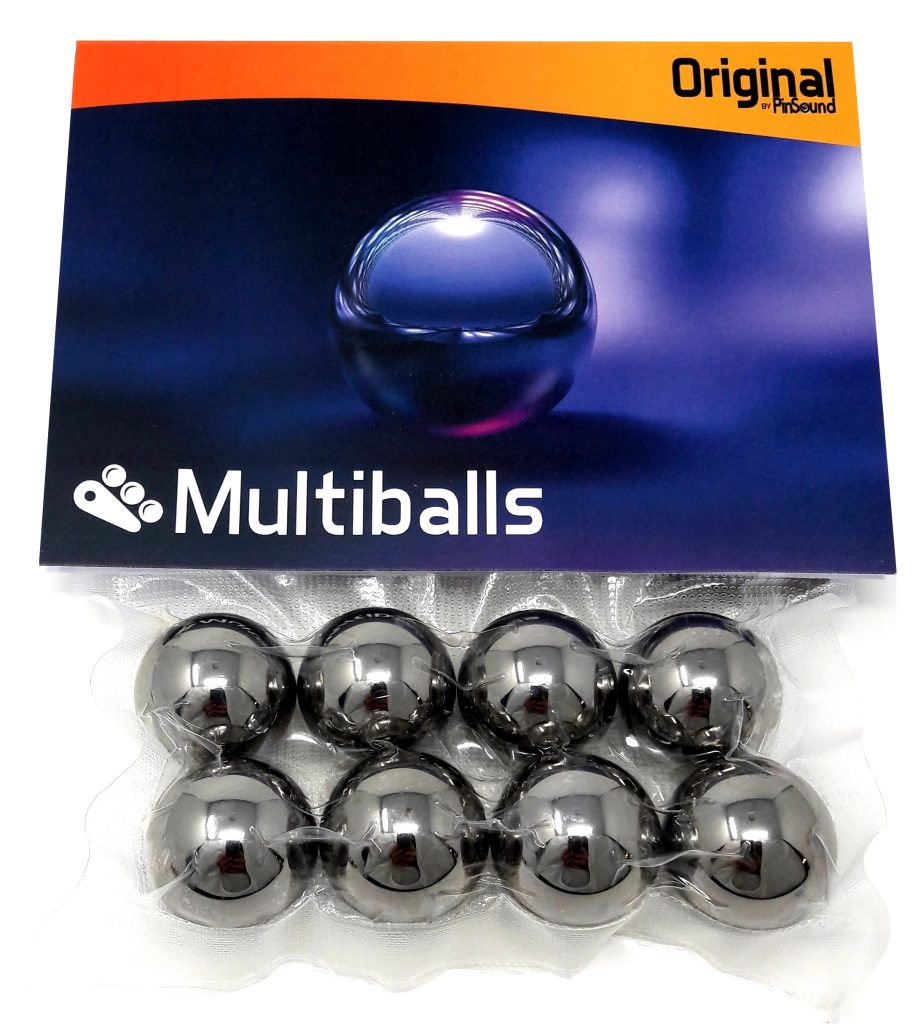 Rust-proof packaging!
Each pinball is slightly oiled to ensure a very long storage protection
Probably the shiniest pinballs ever!

When you really like to play pinball, every detail matters. Balls quality is one of the most important part, as you're interacting with these balls all the time.
Scratch resistant and ultra high grade mirror finish: enjoy your game with a set of premium quality pinball balls!
We chose the best quality materials, a high grade manufacturing process and a mirror finish to bring the "sooooo shiny" Chromium Multiballs to you!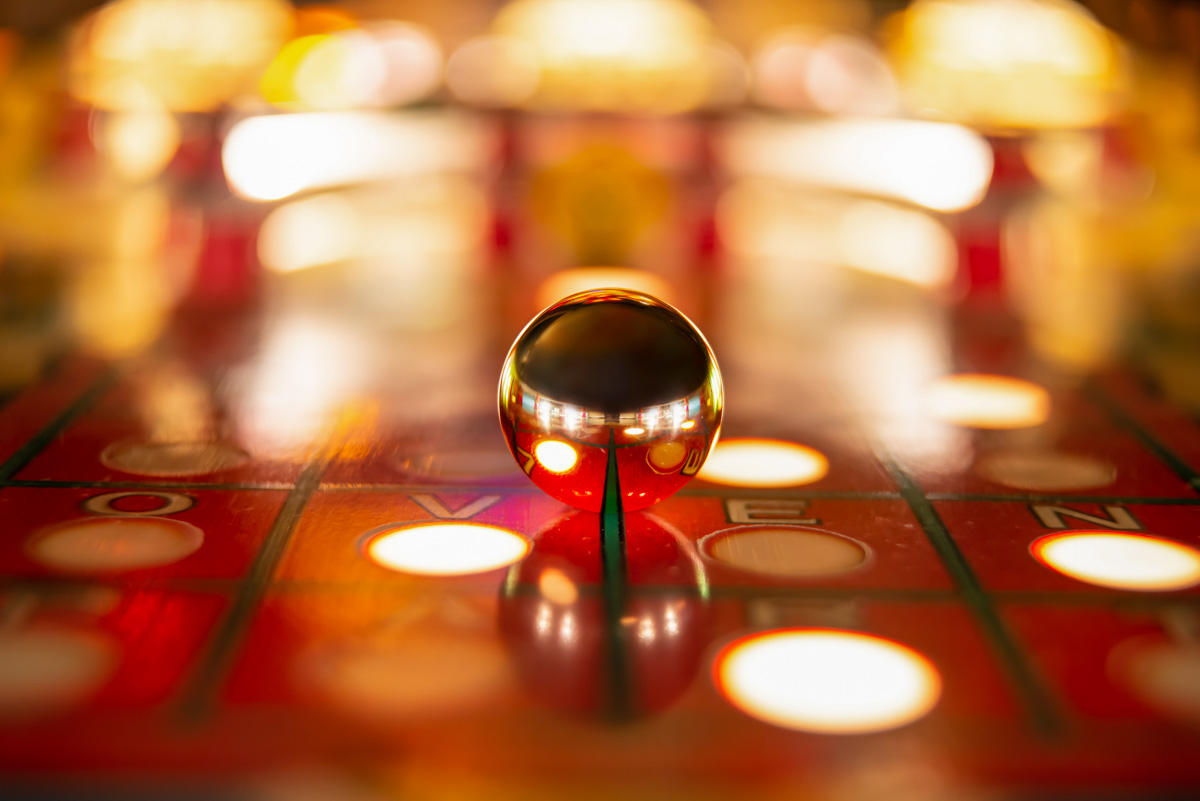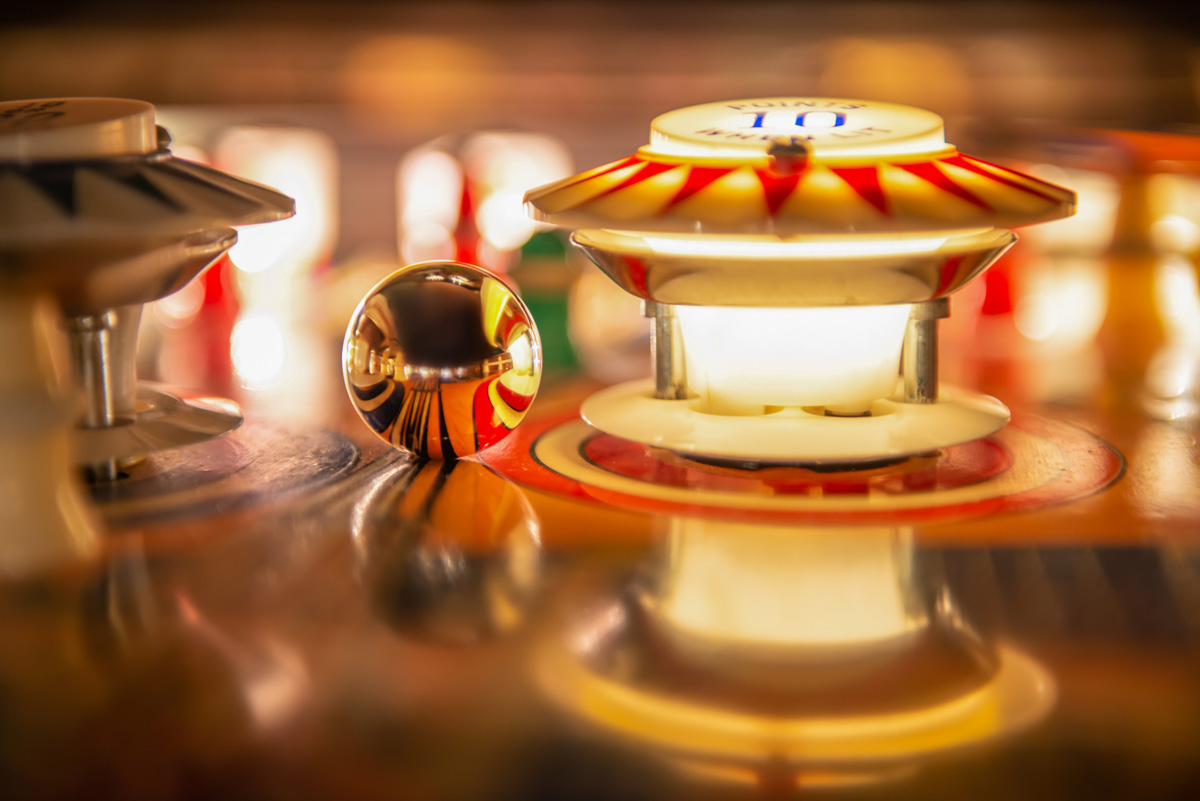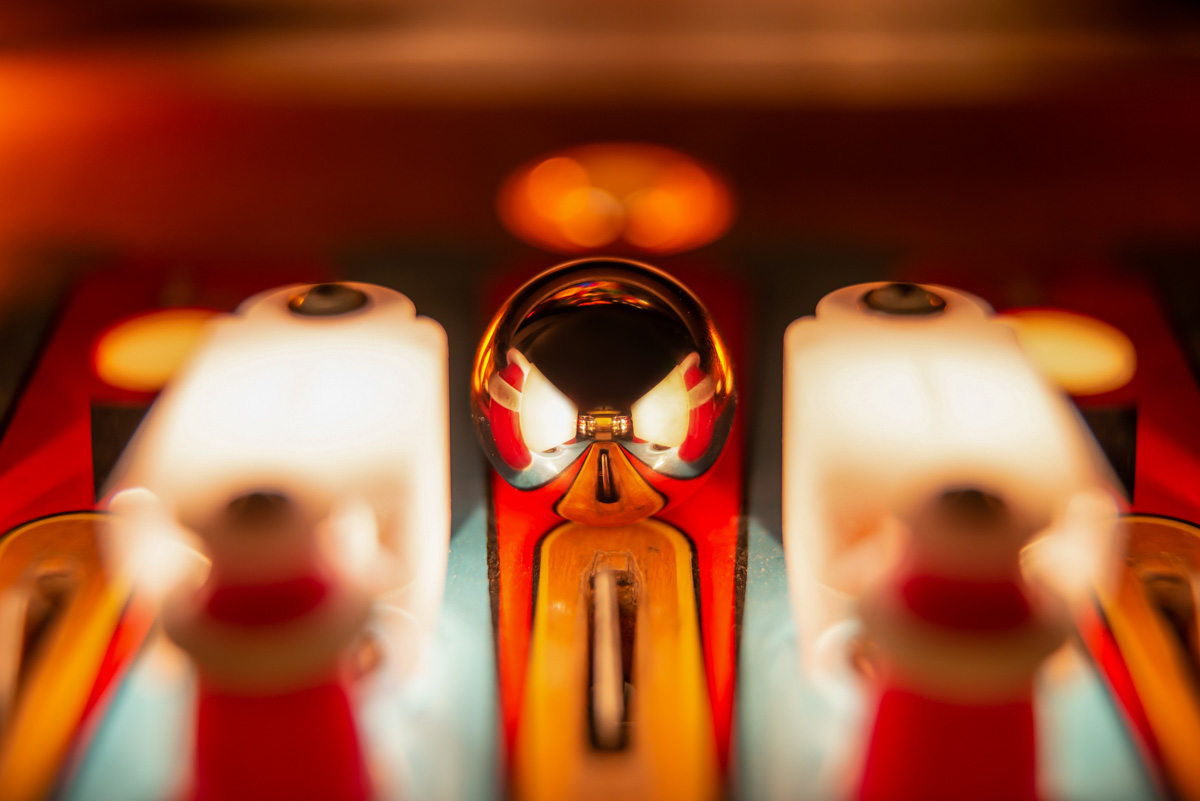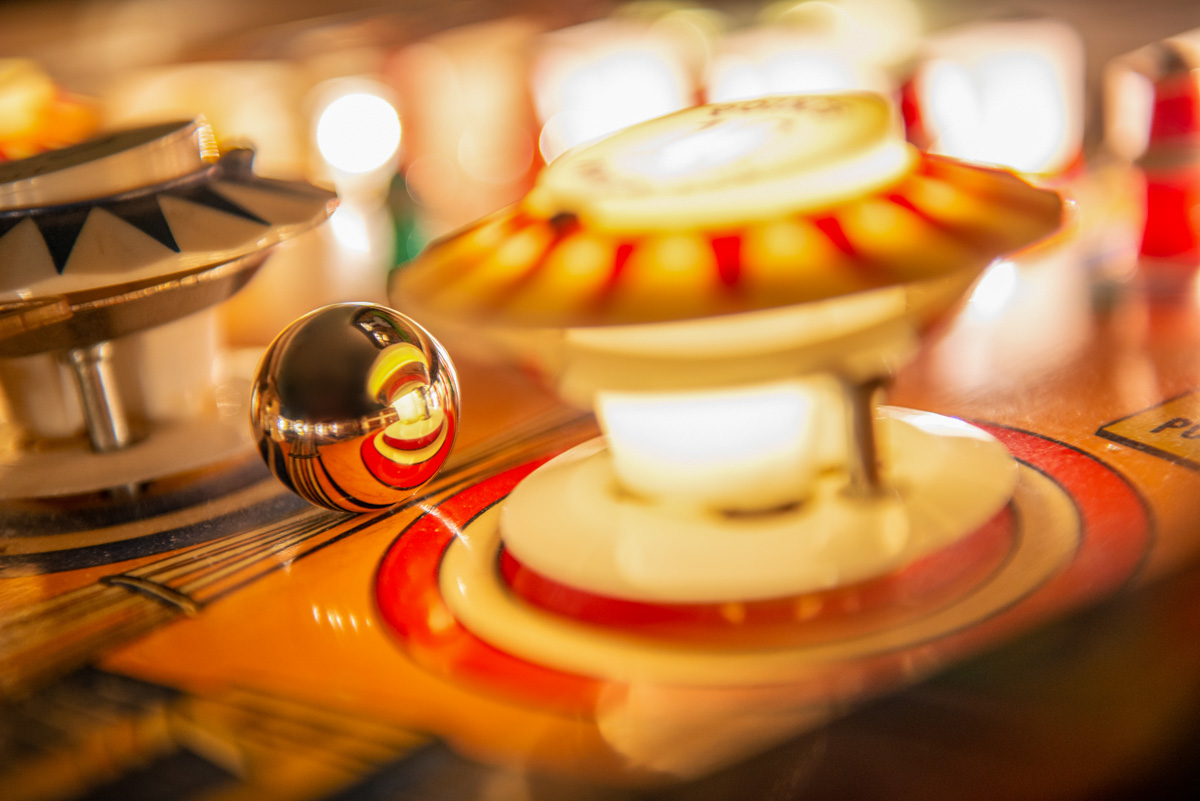 Made by the PinSound Brothers
A few years back, Timothée and Nicolas aka « The PinSound Brothers » embarked on the challenge of designing a new sound board that could bring high quality sound to yesterday's pinball machines. The PinSound project was born and after a full round of designing, engineering and problems solving, they were able to organize the manufacturing process of the PinSound boards.
To beat an ambitious challenge, you always have to train and develop high skills. After 6 years, the two brothers have reached the point where all these skills are merging to become a unique savoir-faire !