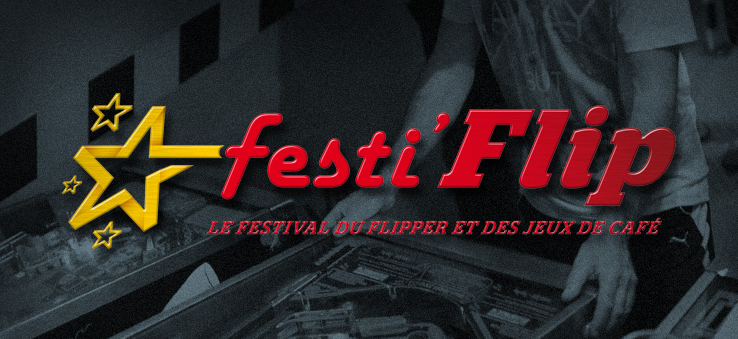 Last weekend (25-16 October 2014), the Fest'Flip at Saint Etienne, France held an impressive amount of pinball machines.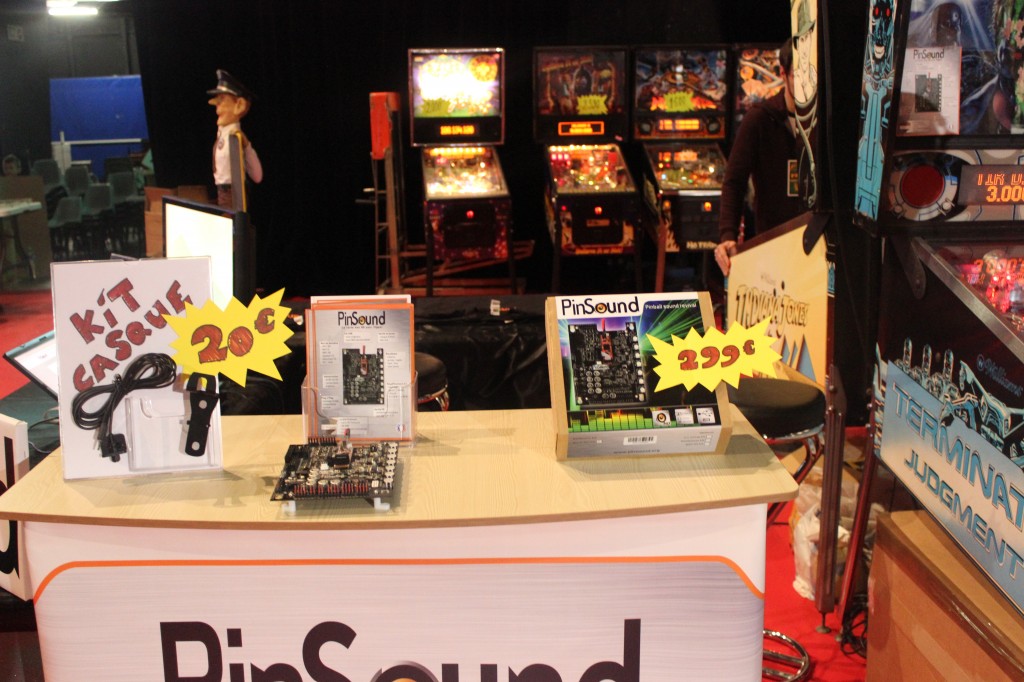 The PinSound booth was exhibiting the board and 2 exclusive audio mix: Terminator 2 and Indiana Jones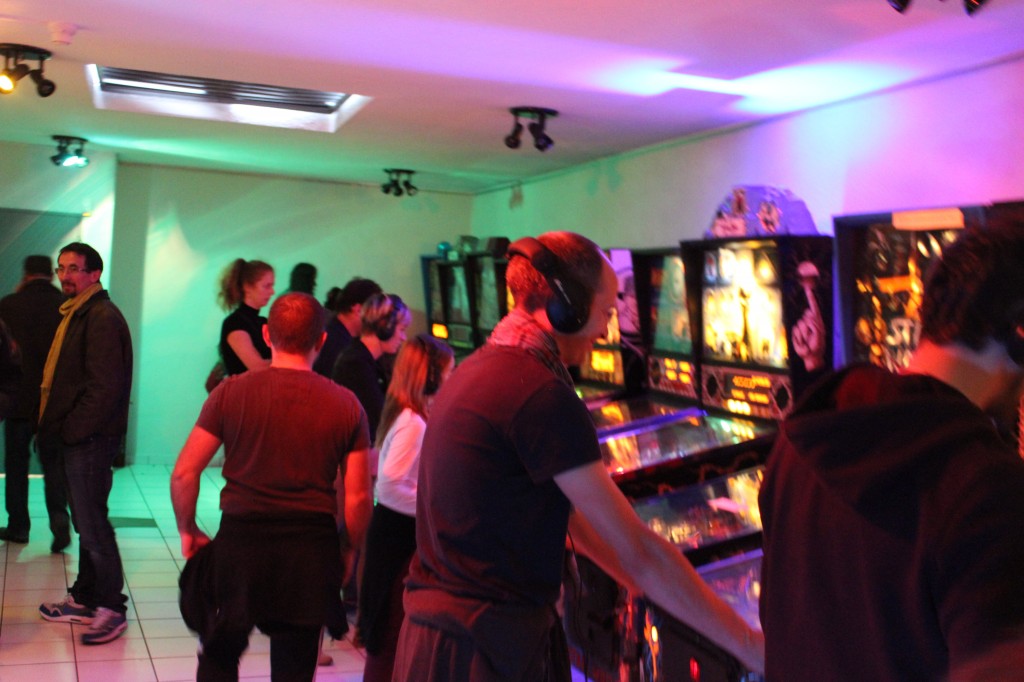 A special room, with headphone only, with 20 machines, equiped with the PinSound board were only played with headphone! Definitely worth to see!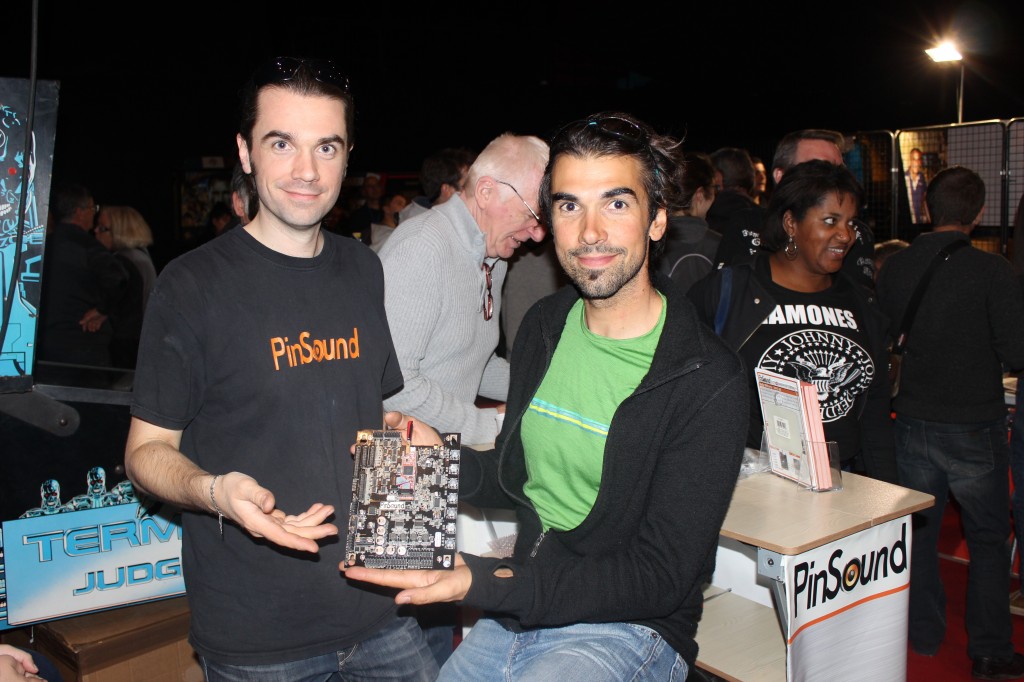 The pinsound team: Nicolas and Timothée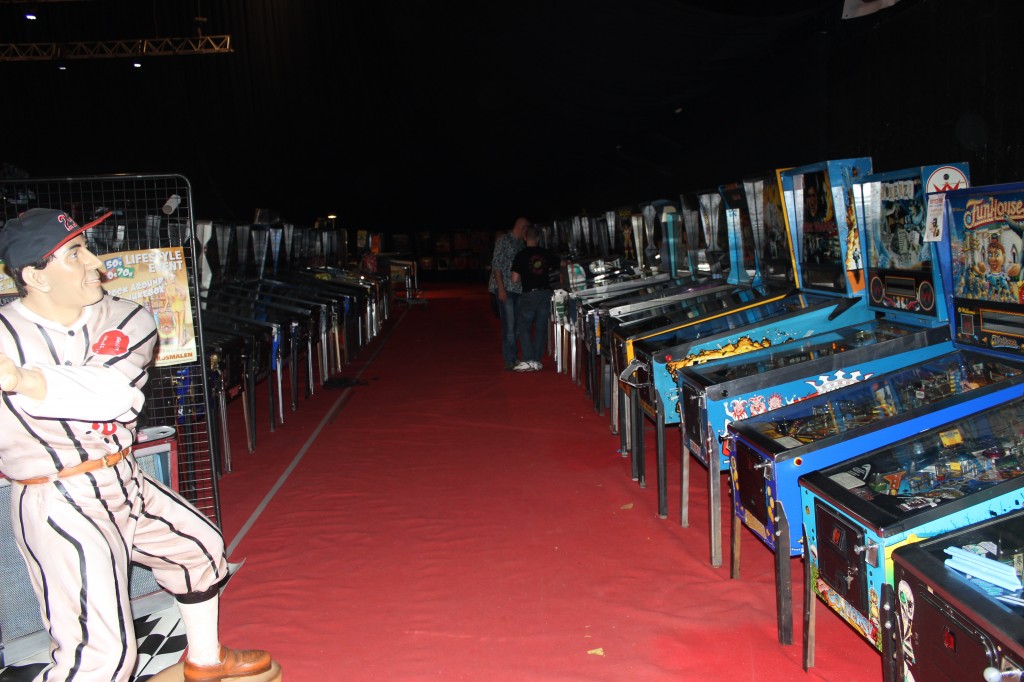 Rows of pinball machines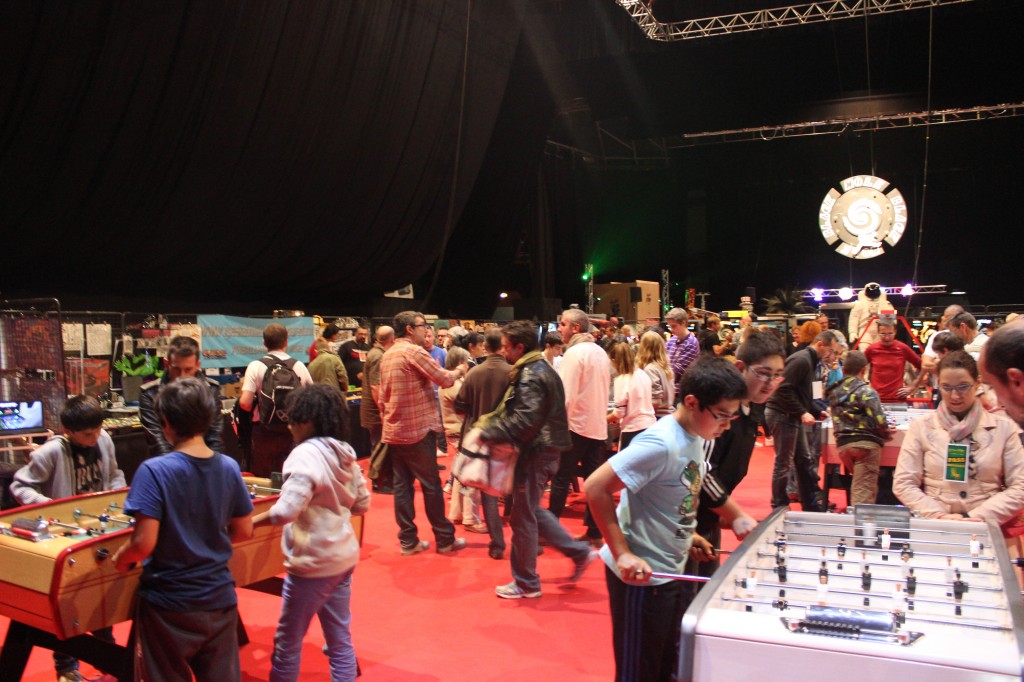 And also many other amusement games.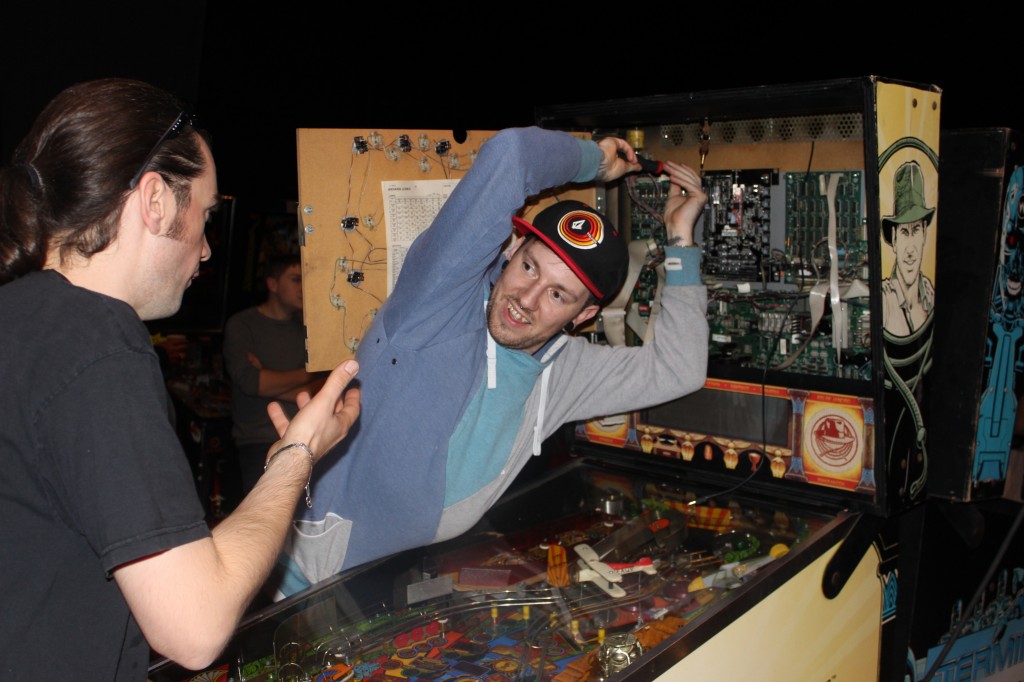 Nicolas and Olli, installing the PinSound board in Indiana Jones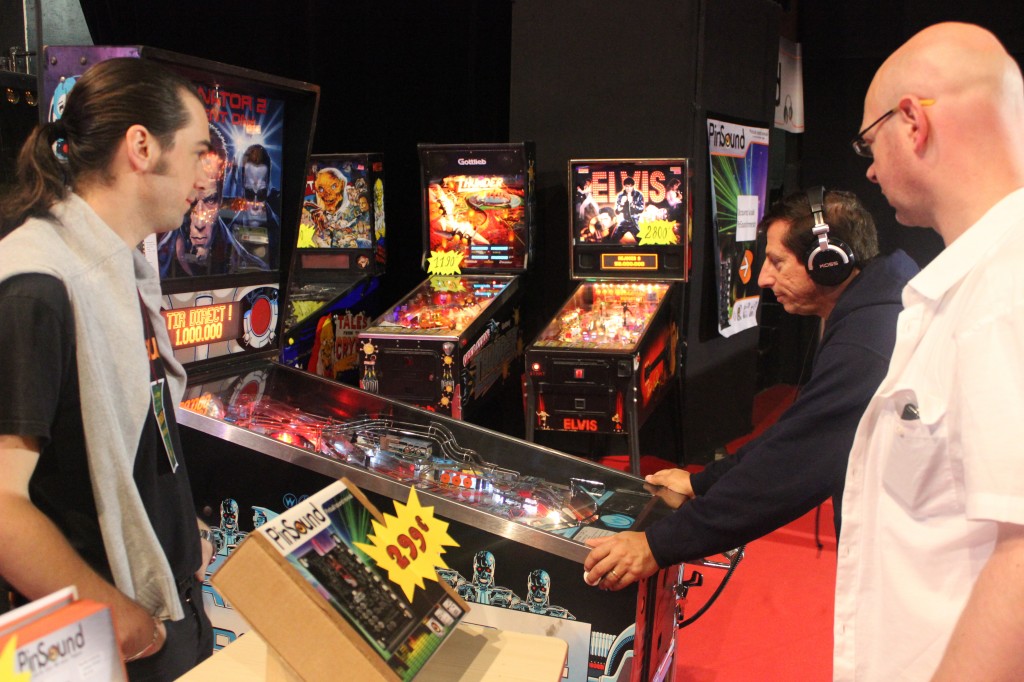 Jack from Jersey Jack Pinball and Jonathan Joosten (Pinball Magazine) trying the Terminator 2 remixed by Olli.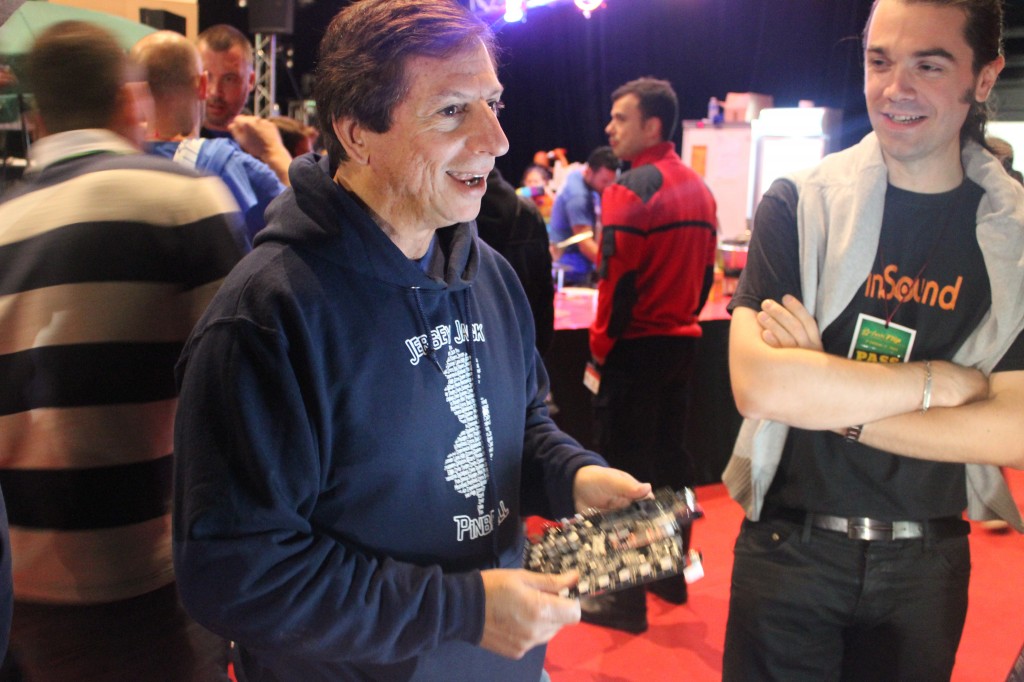 And giving us cheerfull feedbacks.
It was a very good exhibition, we were able to talk to many players.
And after 1 year of waiting, delivering the much anticipated pre-ordered boards.
See you next  year!