Redécouvrez votre flipper Tales from the Crypt avec une bande son complète réorchestrée, remasterisée ou encore votre propre mix audio ! Vous pouvez changer chaque musique, voix et bruitages.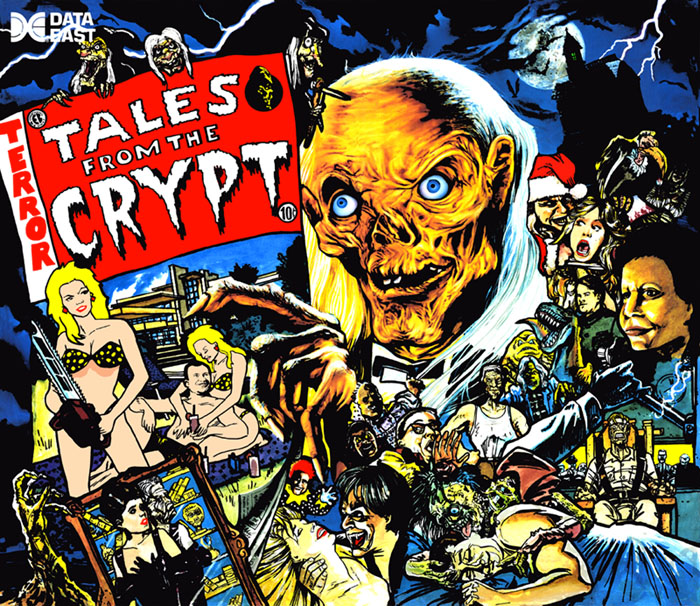 Musique originale par : Brian Schmidt
Sons originaux par : Brian Schmidt
Génération : DataEast/Sega Version 3
Unités fabriquées : 4500
Internet Pinball DataBase
PinSound : la révolution du son sur flipper
La carte PinSound est également compatible avec Tales from the Crypt.
Vous pouvez notamment jouer avec les sons originaux et apprécier les nombreuses améliorations de la carte PinSound.
Une idée de mix audio alternatif ? Soyez créatif !
Faites le avec le logiciel gratuit PinSound Studio (Windows, Mac, Linux)
Ou contactez-nous !