Olli, alias Endprodukt, un sound-designer allemand, a intégralement réorchestré la bande son du Terminator 2.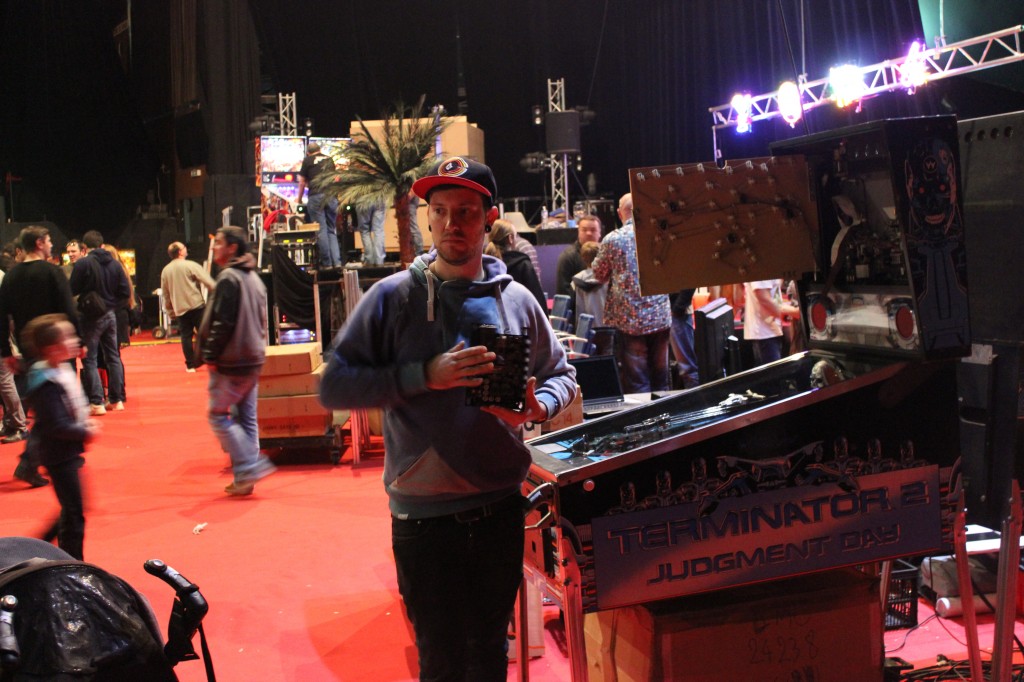 Olli with the PinSound board
Vous pouvez télécharger cette version réorchestrée sur le forum communautaire.
Avec bien sûr les voix excelelntes de Joe Gaudet, qui parle le Terminator à la perfection !
Ci-dessous une preview du travail d'Olli :
Terminator 2 Reorchestration by Olli
Terminator 2 Bande Originale du film Terminator 2 by Olli
Grâce à la carte PinSound, compatible avec de nombreux flippers, vous pouvez modifier et utiliser les sons de votre choix.
Le PinSound Studio est un logiciel qui vous permet de rejouer la bande son d'une partie de flipper et de travailler vos propres remix.