Olli, aka Endprodukt, a German sound designer, fully reorchestrated the Terminator 2 sound set.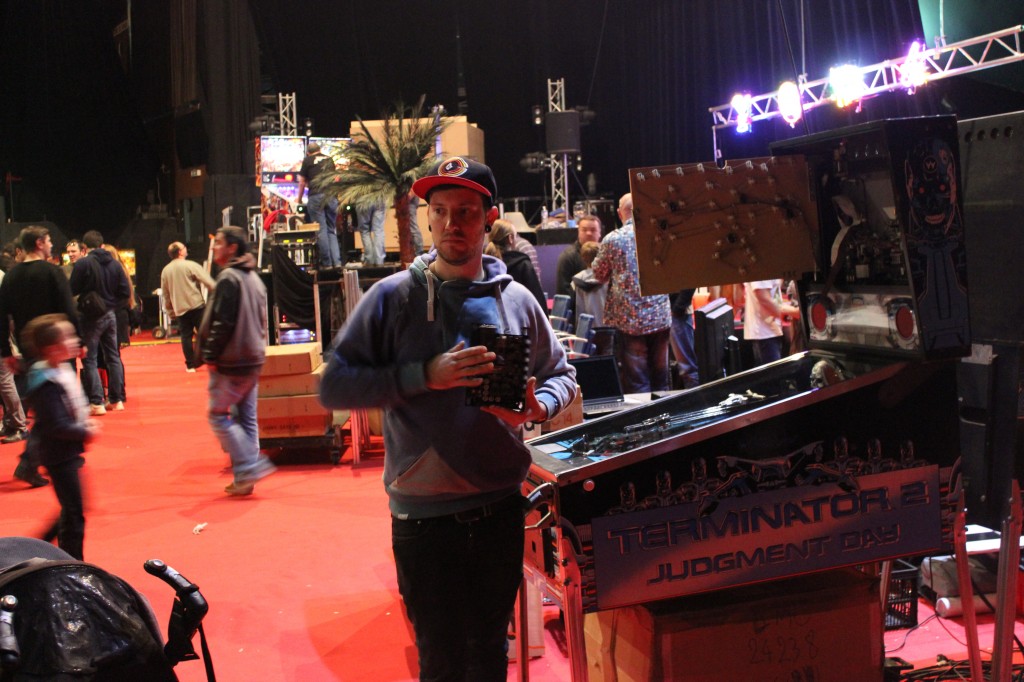 Olli with the PinSound board
You can download his Terminator 2 reorchestrated on the community forum featuring all his excellent work.
And of course, the amazing Arni's callout by Joe Gaudet.
Bellow the preview of Olli's work:
Terminator 2 Reorchestration by Olli
Terminator 2 Original Sound Track from the movie by Olli
Thanks to the PinSound board, compatible with many pinball machines, you can change any sound of your pinball machine.
PinSound Studio is a software to help you replay the sound part of a pinball game with your own sounds.