Hey y'all !
Day 2 au TPF : c'est jour d'affluence au Convention Center. Déjà 3000 visiteurs depuis vendredi, et plus de 4000 au total sont attendus sur toute la durée du festival !
Le TPF étant the place to be, nous avons pu découvrir quelques nouveautés, et comme on est sympas, en voici quelques-unes rien que pour vous :
The Goonies : Il n'en existe qu'un, et il est au Texas Pinball Festival ! The Goonies est un flipper créé par Mike Johnson, un fan du film d'aventure des années 80. Il a créé ce thème à partir d'un flipper existant : le Hollywood Heat. La mécanique et l'électronique originales restent, mais Mike a entièrement créé la déco ainsi que les sons.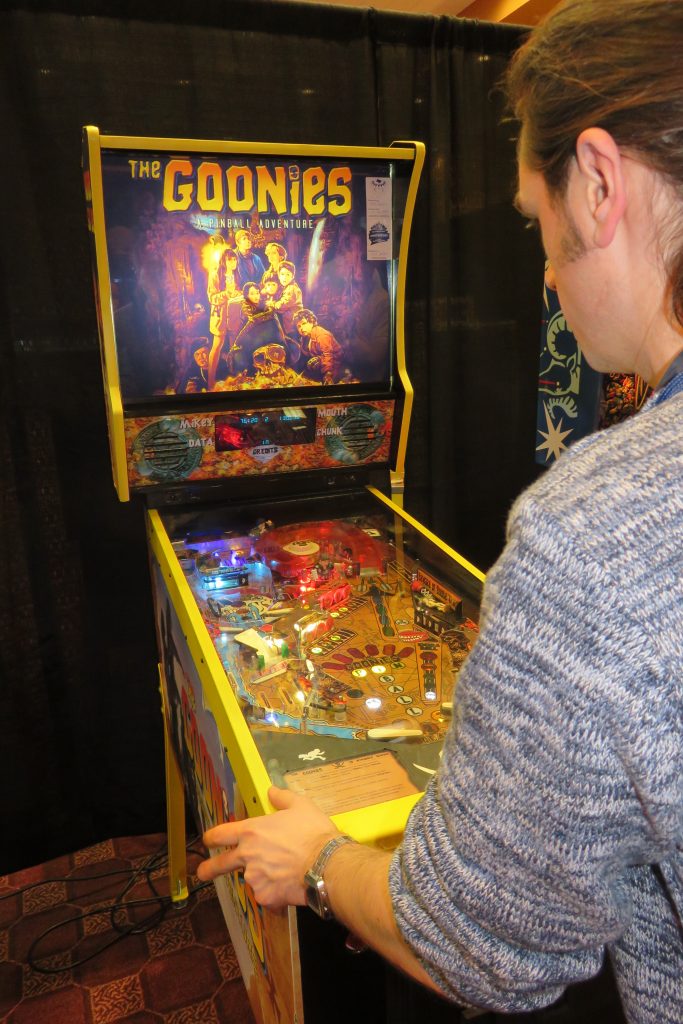 America's Most Haunted : Le tout nouveau flipper de Spooky Pinball est très fun à jouer, il est bourré d'humour, et les enchaînements de tirs, de rampes, sont très fluides. C'est un vrai plaisir d'enchaîner les missions toutes plus sympas les unes que les autres. Nicolas y a même inscrit son nom ! Sur cette partie à trois joueurs, le premier est partit boire des bières, las de regarder Nicolas jouer, et le second l'a remercier pour avoir vu un grand nombre de missions !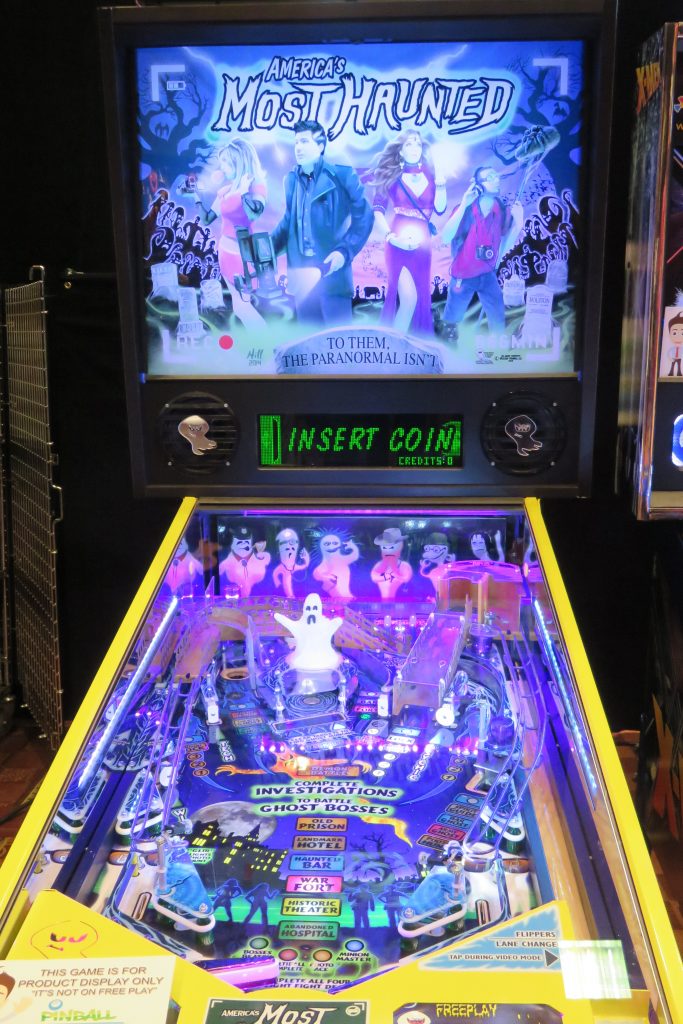 The Hobbit : Nous aurions bien aimé le tester, mais les 30 minutes d'attentes permanentes ont eu raison de nous ! En tout cas, le dernier né de chez Jersey Jack Pinball connaît un grand succès !
Visuellement, le thème est très bien retranscrit, et les animations intégrées à l'écran sont impressionnantes. Superbe !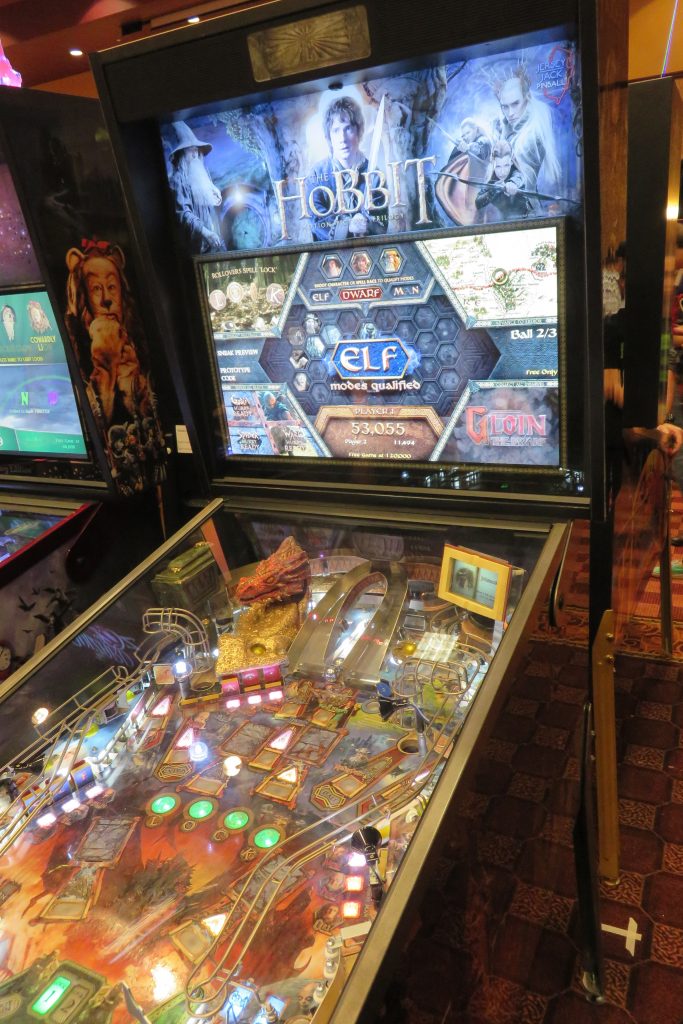 Medieval Madness : Il y avait deux MMR et un MM côte à côte et on ne pouvait voir aucune différence ! Le plateau est extrêmement bien réalisé et est vraiment fidèle à l'original.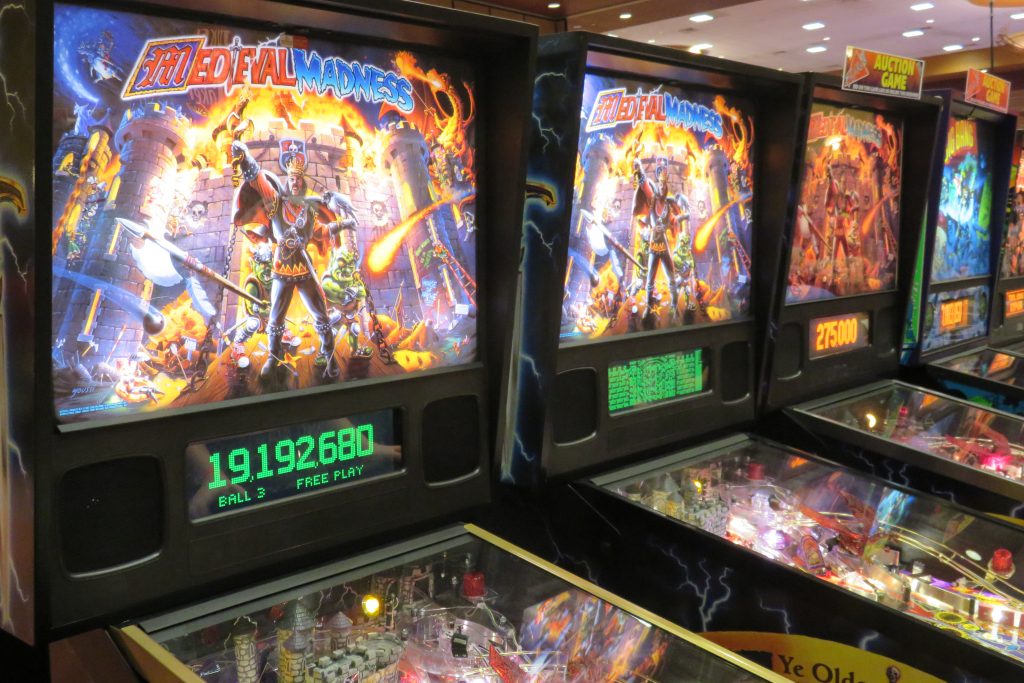 Demain, c'est le dernier jour du TPF, déjà ! Mais on vous a mis de côté quelques nouveautés!