Bonjour !
Day 2 at the TPF : this is a big day at the Convention Center. Already 3000 tickets sold since friday, and more than 4000 visitors are expected for the whole weekend !
The TPF is the place to be, and there is some interesting novelties, so here are some of them just for you :
The Goonies : There is only one and it is at the Texas Pinball Festival ! The Goonies is a pinball machine created by Mike Johnson, a fan of the adventure movie from the 80's. In order to create his dream pinball machine, he re-themed a Hollywood Heat. The original mechanics and electronics remain, but Mike has completely designed the artwork and the sounds.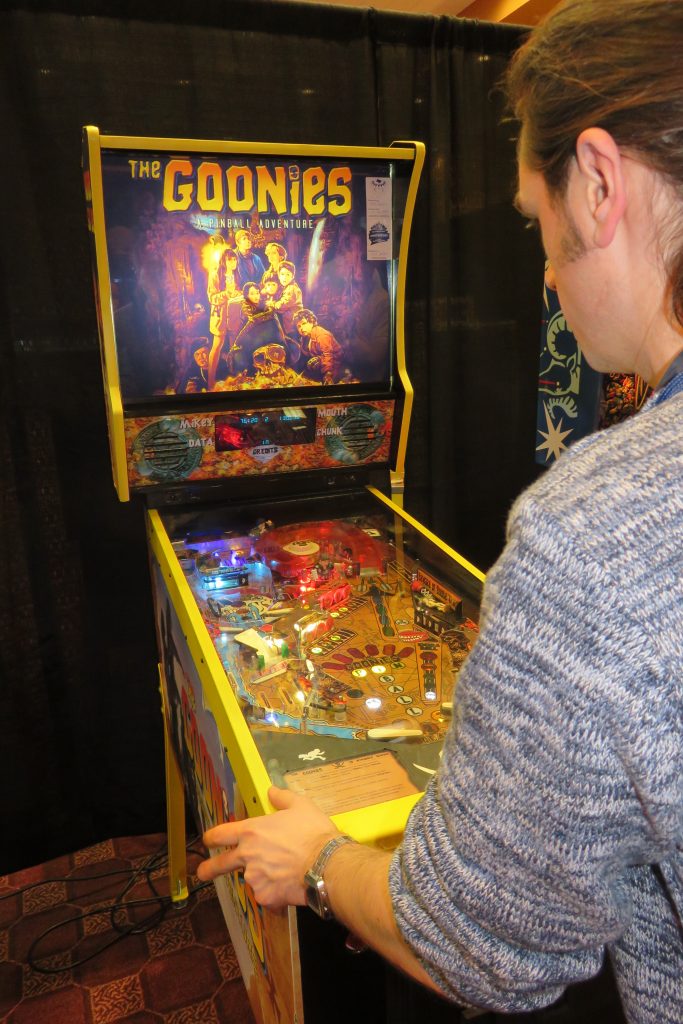 America's Most Haunted : The brand new pinball machine from Spooky Pinball is a lot of fun to play, the links between the shots, the ramps, are very smooth. It's a real pleasure to play all these missions that are really neat and funny. Nicolas even scored first on that machine ! During the game with two other players, the first one left, tired of watching Nicolas playing, and the second one thanked him because he could see many different missions throught Nicolas game !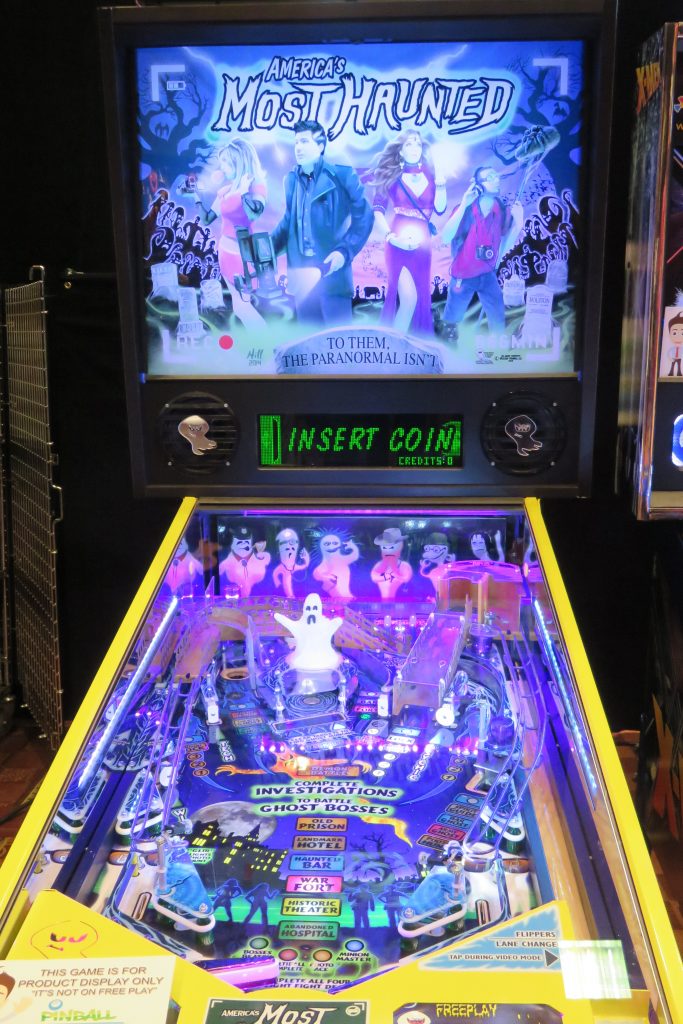 The Hobbit : We would have loved to play on that one, but the constant 30 minutes wait were too much for us ! Anyway, the last release of Jersey Jack Pinball is already very successful !
The theme is astonishing, and the animations on the screen are quite impressive.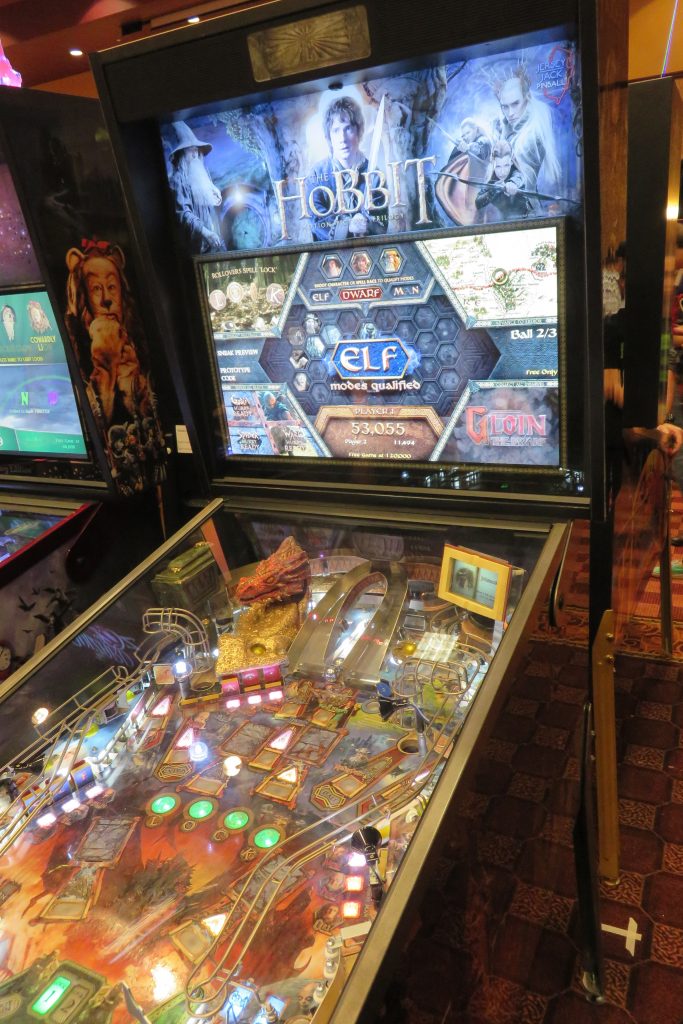 Medieval Madness : There was two MMR and one MM next to each other and you couldn't tell the difference ! The playfield is extremely well designed and is the exact copy of the original.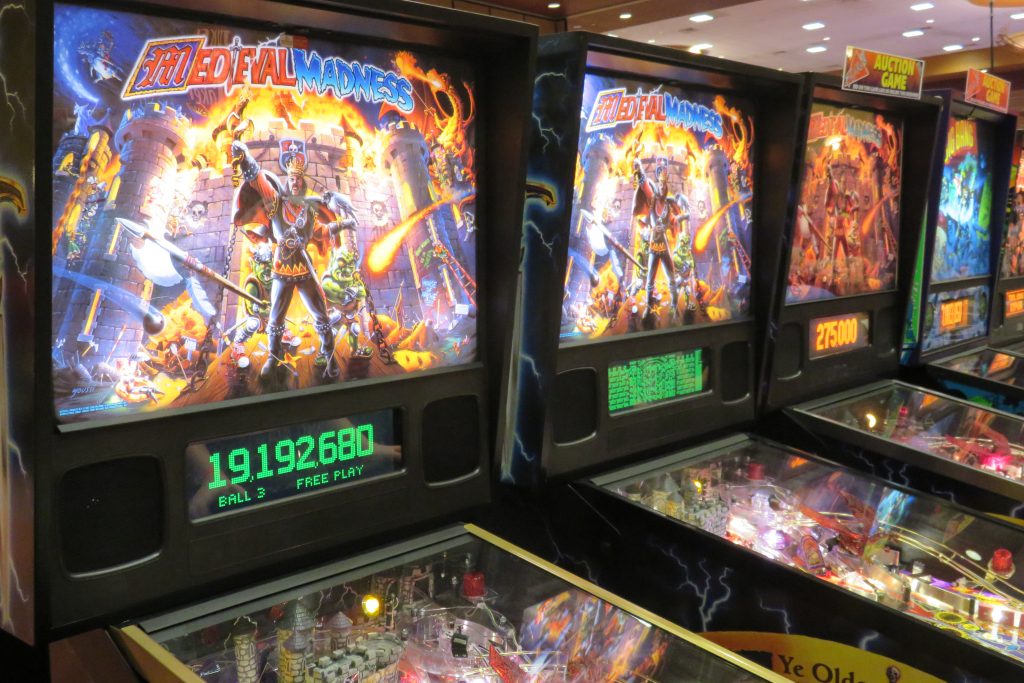 Tomorrow is the last day of the TPF, time goes fast, but you will get to know some other novelties!