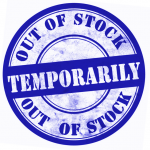 The PinSound Board is definitely hot: we are currently out of stock.
You can still place your order to get it as soon as we get it from factory: by September 30th 2015.
Meantime, if you want to play with PinSound during your holiday, download and give a try to the PinSound Studio on your PC/Mac,  and start a remix of your own!
Have a nice summer.