PinSound preorders
Preorders of PinSound board are now available!
By ordering your PinSound board before the 15th of December 2013 you get an amazing sweet price of $299 instead of $399, with free delivery worldwide.
This is a limited offer to the first 100th orders and until the 15th of December, then the regular price of 299$ will apply.
Delivrery is expected before March 2014.
[fusion_button color="blue" size="small" link="http://www.pinsound.org/shop/"]Preorder my PinSound board[/fusion_button]
New features
PinSound board extends even further it's compatibility with 3 pinballs generations on the list !
Adding from the existing list of Bally/Williams WPC family (WPC-89, WPC-S, WPC-95), the PinSound board will natively be compatible with : Data East (Rev3), System11-C and Pascal Janin's boards !

Data East compatible pinballs
• Roller Games
• Pool Sharks
• Dinner
• Radical
• Riverboat Gambler
• Bugs Bunny Birthday Ball
• Dr.Dude

Gottlieb
PinSound board is compatible with Pascal Janin's System 1, System 80 & 80A boards.
With his help (thanks to him !), board's existing software will be updated to be able to play any custom sound (musics, sentences and effects, all in HD quality).
Win a board
In order to integrate seamlessly with any compatible pinball, we need YOU !
ordering sound type (is this a music, voice or SFX ?)
name every songs ("Bridge mission", "Hurry up", "Multiball theme", …)
Fully knowing the machine is not required, just guess and try to describe the sound: we only need a description to make it run.
By playing the quiz, you will help us to sort sound and PinSound board will be ready even sooner!
The 1st of January 2014, we will pick the 3 best players and send them gifts!
But also we will give a chance for everyone: a random player with at least 50 contributions will win a board! (further info here)
To play, simply browse a pinball page on pinsound.org and start the quiz (registering needs only 15 sec)
Why preordering?
With this preorder, you can get a huge discount as it helps us sizing production batch of the electronic board.
Many players already believe in us and already ordered :  Yann B., Laurent G., Sylvain E., Jean-Marc G., Grégoire C., Cédric B., Pascal J. and many more, thanks to them!
[fusion_button color="blue" size="small" link="http://www.pinsound.org/shop/"]Preorder my PinSound board[/fusion_button]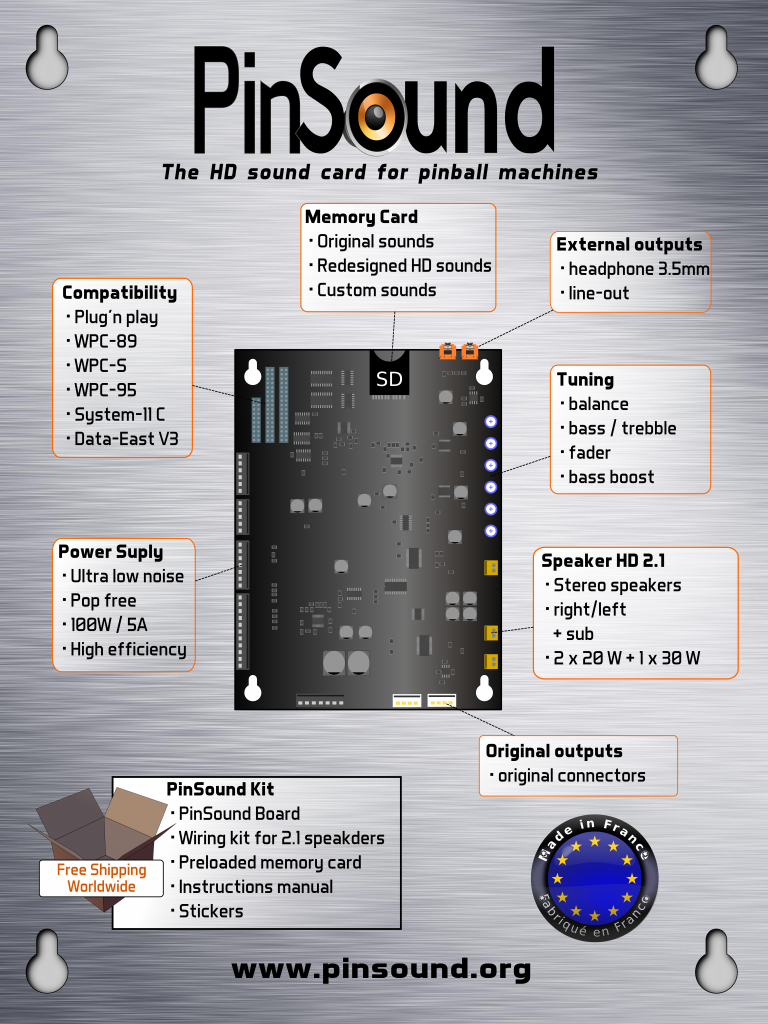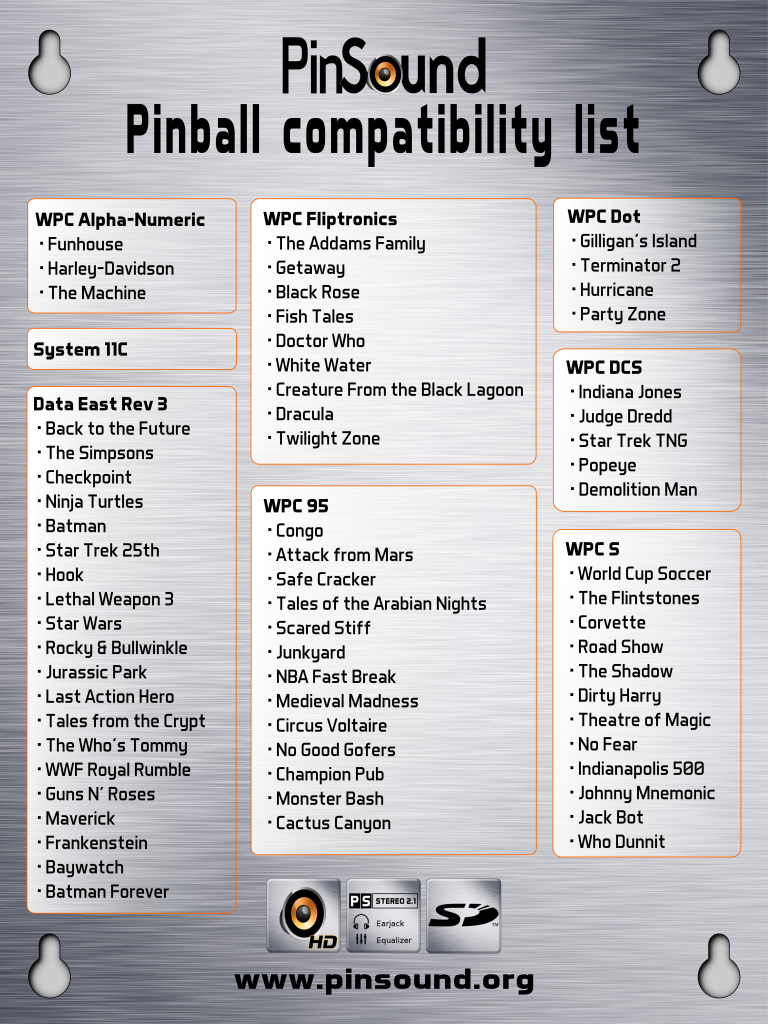 Twilight Zone Demonstration