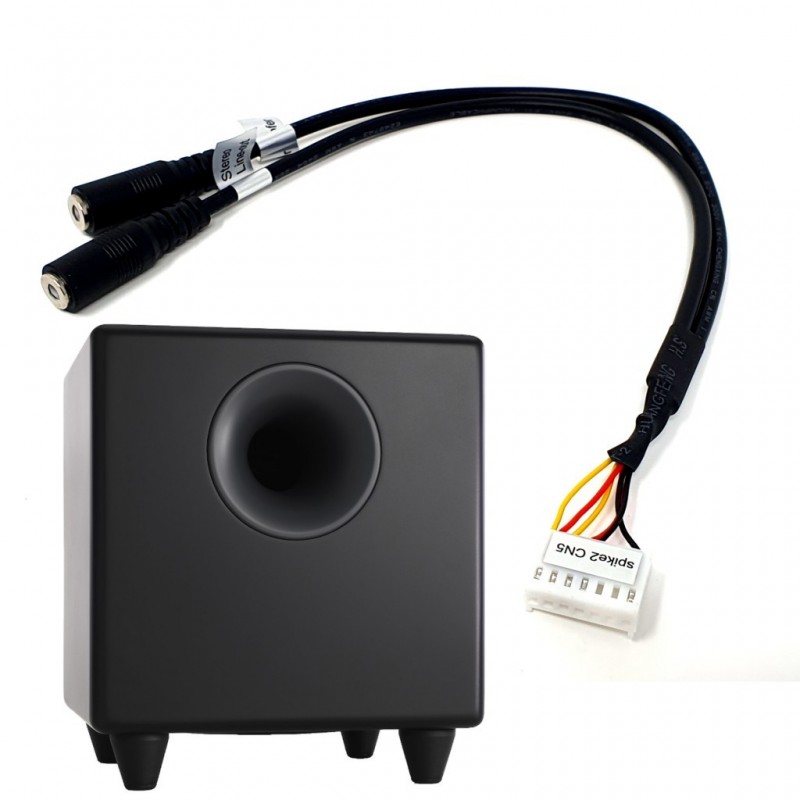  
Subwoofer & Line-Out connector for Stern SPIKE
Subwoofer and Line-out connectors for your STERN Spike 2 pinball machine!
Connect your external subwoofer with the stereo L+R dedicated connector.
5 seconds easy installation.
Gesicherte Zahlung
Visa / Mastercard / Paypal
Extra Versandschutz
Schneller Versand und Tracking-Link bereitgestellt
Compatible with any STERN Spike 2 LCD pinball machine
Note: external subwoofer not provided
Vielleicht gefällt Ihnen auch
Kunden, die diesen Artikel gekauft haben, kauften auch ...
Bewertungen
(1)
I bought this product to use with my Jurassic Park and Munsters pinball machine. Excellant product at an affordable price. There's not an easier way to get theater sound from a Stern spike 2 system than using this quality made pigtail used in conjunction with your stereo amplifier,
and subwoofer. Use either the stereo line out jack, subwoofer out or both jacks for the ultimate sound experience. Highly recommended.