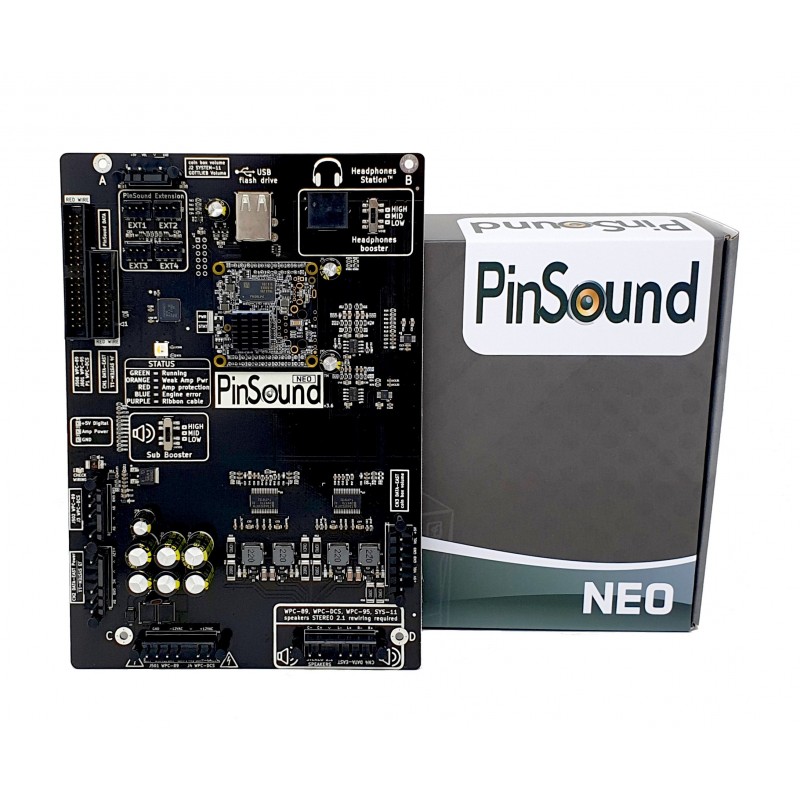  
PinSound NEO
Carte son NEO

Upgradez votre flipper avec la carte PinSound PLUS ! (besoin de plus de fonctionnalités ? PinSound PLUS)
Si vous sélectionnez un flipper WPC (89/DCS/95) : cable stéréo 2.1 inclus
Si vous sélectionnez un flipper WPC95 : kit WPC95 inclus
Si vous sélectionnez un flipper SEGA / STERN : kit Whitestar inclus

Clé USB non incluse

. Clé recommandée : PinSound Sandisk USB 3.0 32Go
Si vous avez un flipper DATA EAST, cet accessoire est recommandé : Power Booster
NEO: PAS DE STOCK DISPONIBLE
Paiement sécurisé
Visa / Mastercard / Paypal
Livraison garantie
Expédition rapide et suivi des colis
Compatible avec de nombreux flippers Bally / Williams / Data East / SEGA / Stern​
*: la disponibilité de pack sons amélioré dépend du modèle de flipper

Les clients qui ont acheté ce produit ont également acheté :
Avis
(2)
Love the new sound board! Very easy to install. Only had to make an adapter for the small hook-ups for the speaker wires.
Total Rating:





Got the T2 Board installed. LOVE the sounds. Great work on this.
Everything is working perfectly. You guys are badass!