The PinSound is currently having a fair amount of testing, every single supported features have to be checked.
Amplifier power, EQ potentiometers, general tuning, bass-boost switch, 3.5mm jack output, mono/stereo switch, Data East / WPC / System11 data bus, …
Of course, everything has to be perfect before running the production batch.
They are as many points to check than feature: a lot !
End of the break, we go back testing !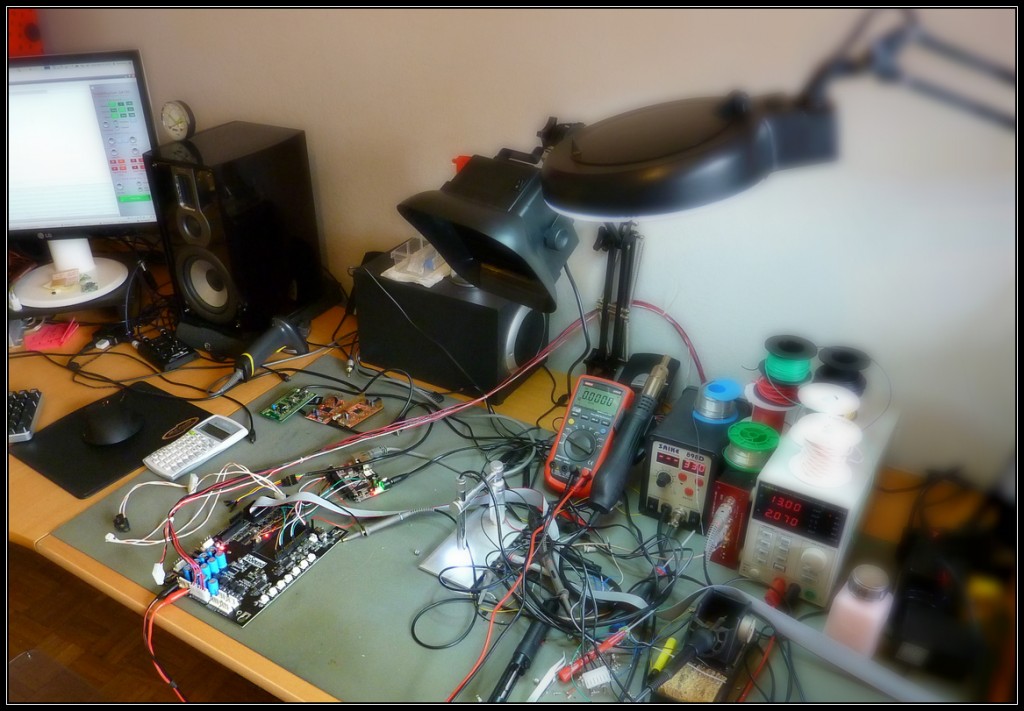 pic of the test workbench