Redécouvrez votre flipper The Champion Pub avec une bande son complète réorchestrée, remasterisée ou encore votre propre mix audio ! Vous pouvez changer chaque musique, voix et bruitages.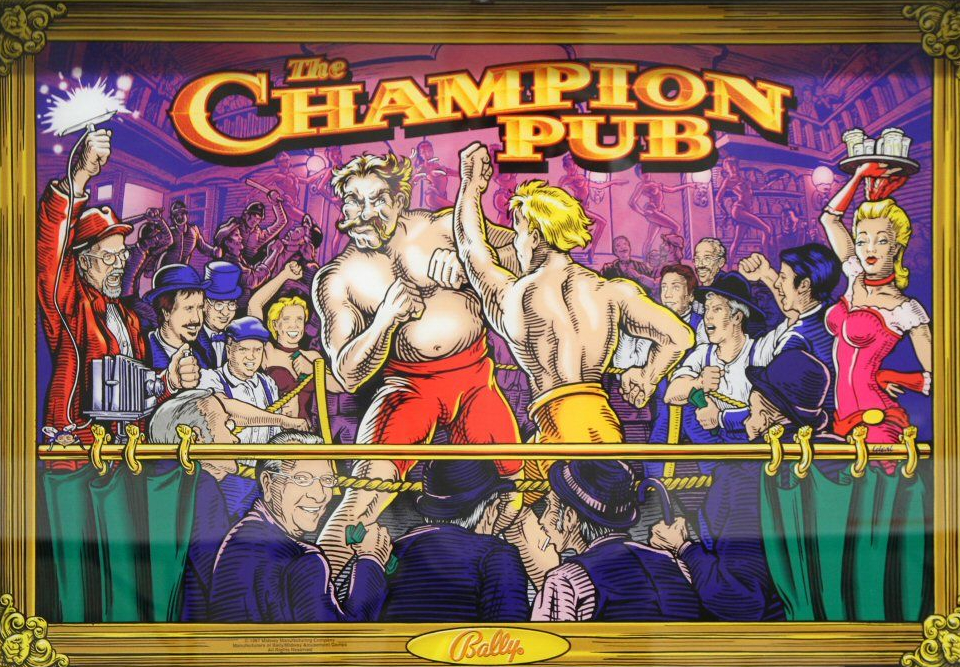 Musique originale par : Rich Carle
Sons originaux par : Rich Carle
Génération : Williams WPC-95
Unités fabriquées : 1369
Internet Pinball DataBase
Upgrade the sound, start a new game!
Available sound packages
Original sounds
The Champion Pub Original
Original sounds for The Champion Pub pinball machine