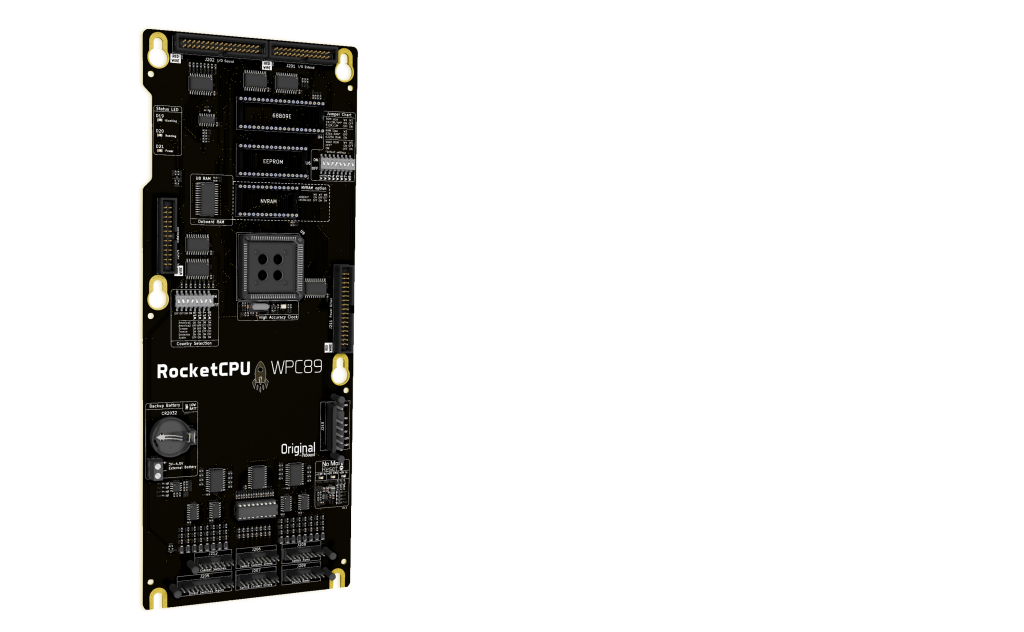 for Bally Williams WPC pinball machines​
Designed for a long journey
For your Bally Williams WPC pinball machine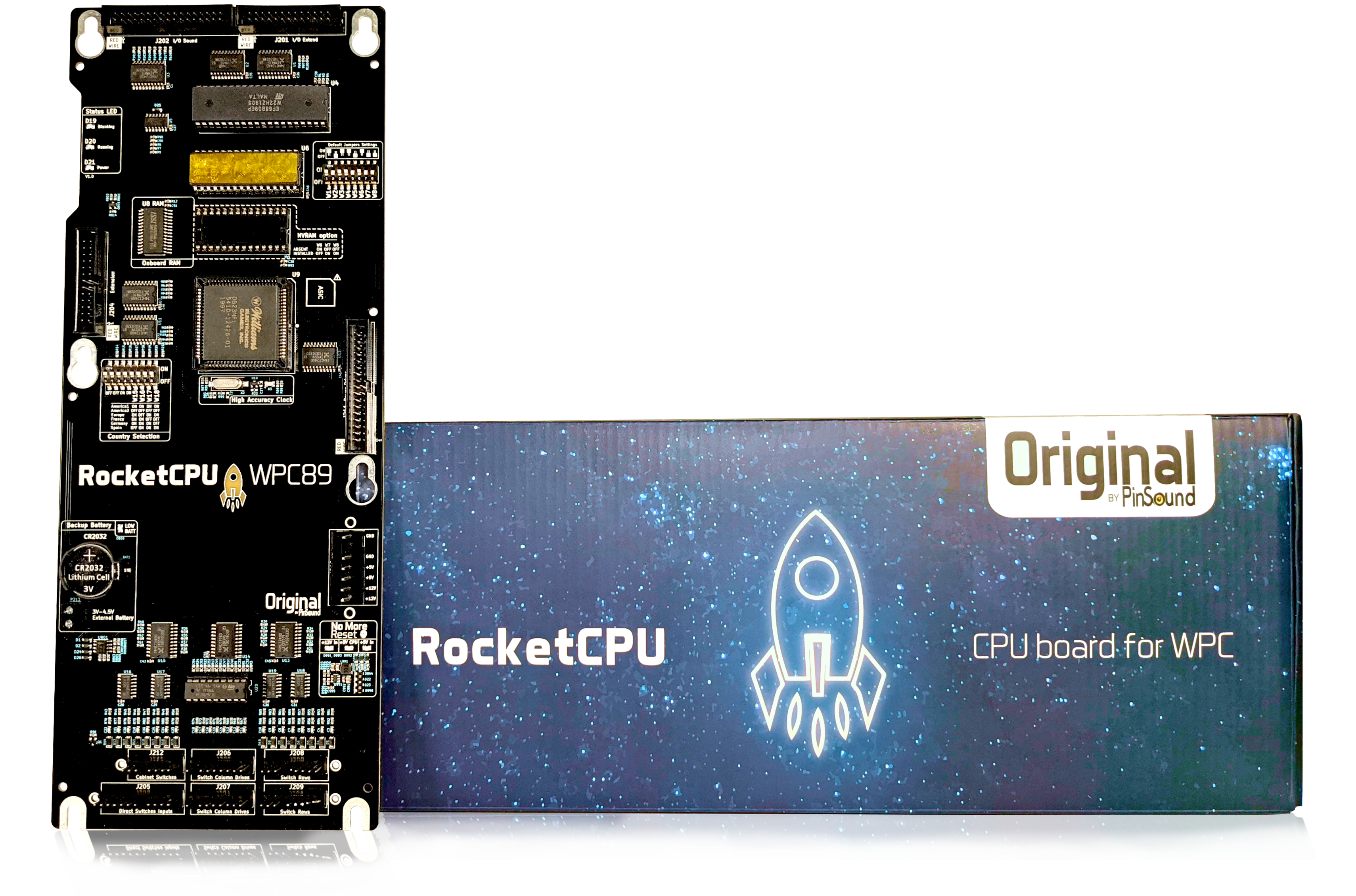 The RocketCPU is a drop in replacement board for your original WPC CPU. Fully compatible with your Bally / Williams pinball machine.
Exact same schematics as original, with some extra features: integrated No More Reset, CR2032 battery, remote battery holder, shrouded ribbon connectors, high accuracy clock and more.
Easy configuration and installation
Integrated
No More Reset
Smart self-diagnosis
status LED
100% compliant with
original CPU board
Tired of untimely resets? No More Reset prevents any +5V issue that can affect your WPC pinball machine.
No need to buy the addon: it's already integrated onto the RocketCPU!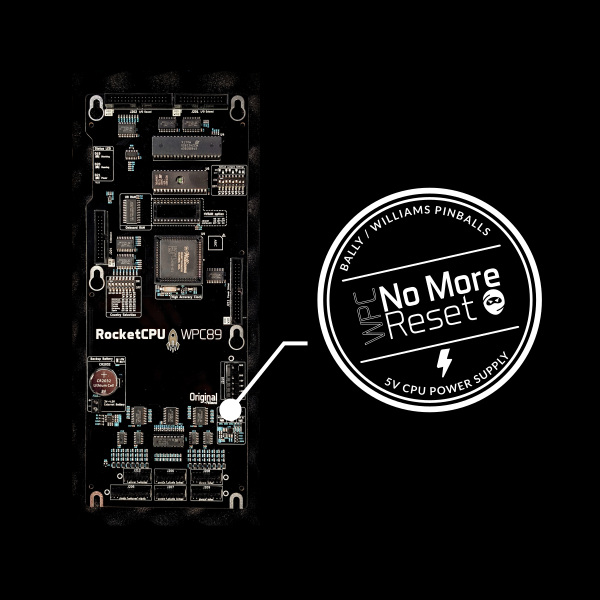 Find which CPU is compatible with your Bally Williams WPC Pinball machine
You can get more than a CPU
With the "
Ready To Play
" service, your RocketCPU will be fully equiped with all the required components. Installation steps: remove the original CPU, install the RocketCPU, turn on your machine!
Your ASIC is missing or damaged on your original CPU?
You don't feel confident on how to extract it with the free provided extractor?
Select the "
Ready To Play
" option and your RocketCPU will be populated with a brand new WPC ASIC.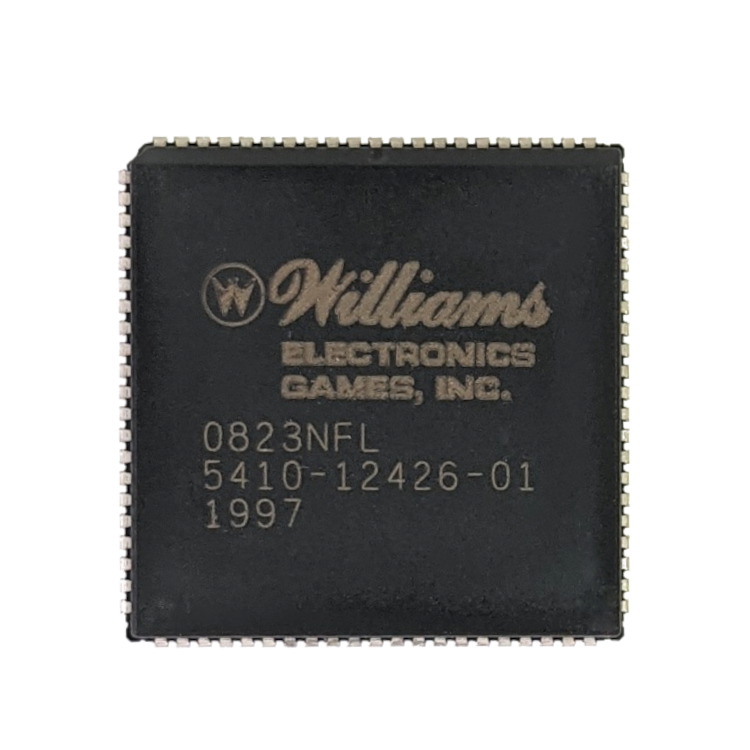 The micro-processor can be provided if you select the "
Ready To Play
" option. Else, you'll have to transfer it over to the RocketCPU during installation with the free provided tool.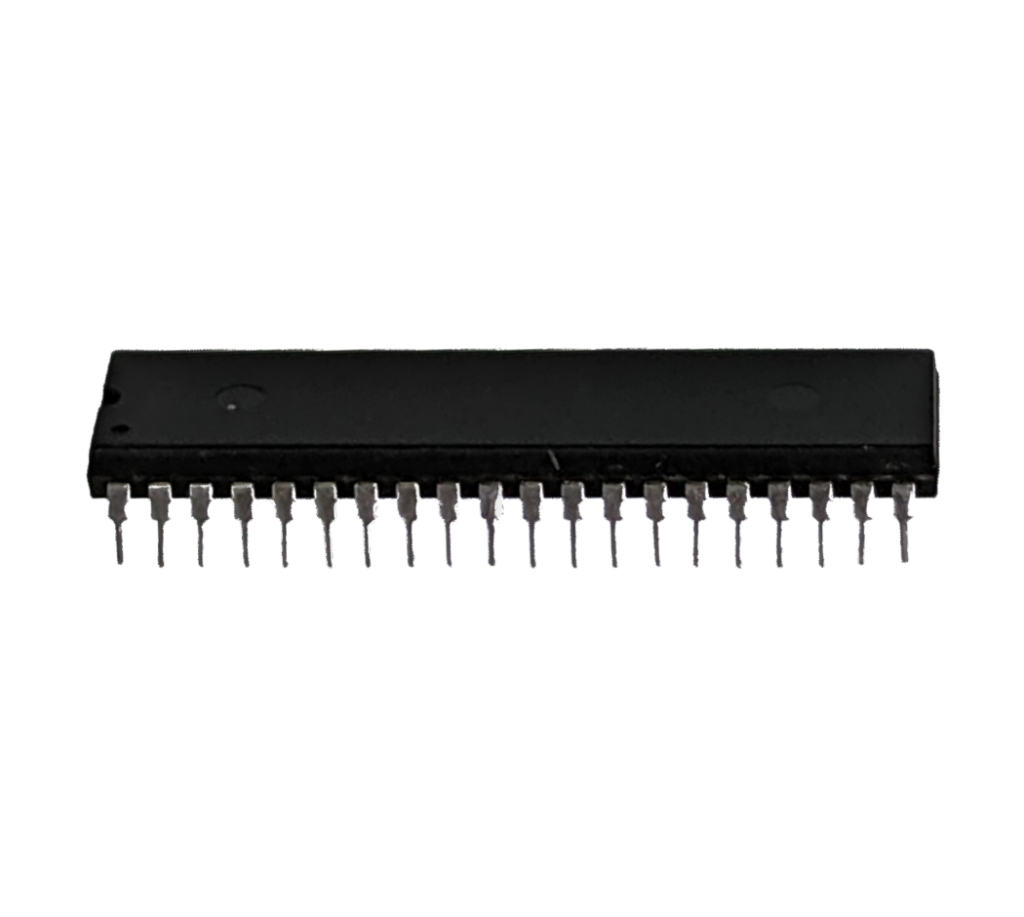 Official & Enhanced Bally Williams EPROM
If your game code is not up-to-date, you might be missing game code improvements when you play.
You can get the programmed EPROM for your pinball machine, the game code will be the latest official one provided under agreement with Planetary Pinball Supply.
If you select the "
Ready To Play
" option, the EPROM (latest version available) will be installed on your RocketCPU.
If you only need the EPROM game code alone (without the RocketCPU), you can buy it directly from the
pinball machine page
.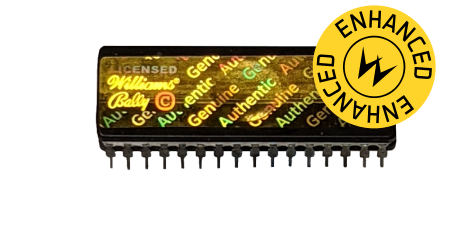 Every PinSound product is designed to offer a high and long-lasting quality. Rocket CPU has been designed and manufactured to guarantee a long lasting product. Once manufactured, each RocketCPU is checked in a fully automated electronical & functionnal test bench. Before dispatch, each RocketCPU is checked by a PinSound team member. RocketCPU is covered by a 2-years warranty and will be replaced if anything happens due to materials or manufacturing defects.
Modern technology for your collectible machine
RocketCPU WPC89 is a replacement part for WPC-89 CPU A-12742, MPU089.
New RocketCPU coming soon
Subscribe to our mailing list to be the first to know when
the WPC-S and WPC-95 RocketCPU are available

Compatible with every
Bally Williams WPC89 Pinball machines MADE BY THE PINSOUND BROTHERS
A few years back, Timothée and Nicolas aka « The PinSound Brothers » embarked on the challenge of designing a new sound board that could bring high quality sound to yesterday's pinball machines. The PinSound project was born and after a full round of designing, engineering and problems solving, they were able to organize the manufacturing process of the PinSound boards.
To beat an ambitious challenge, you always have to train and develop high skills. After 6 years, the two brothers have reached the point where all these skills are merging to become a unique savoir-faire !