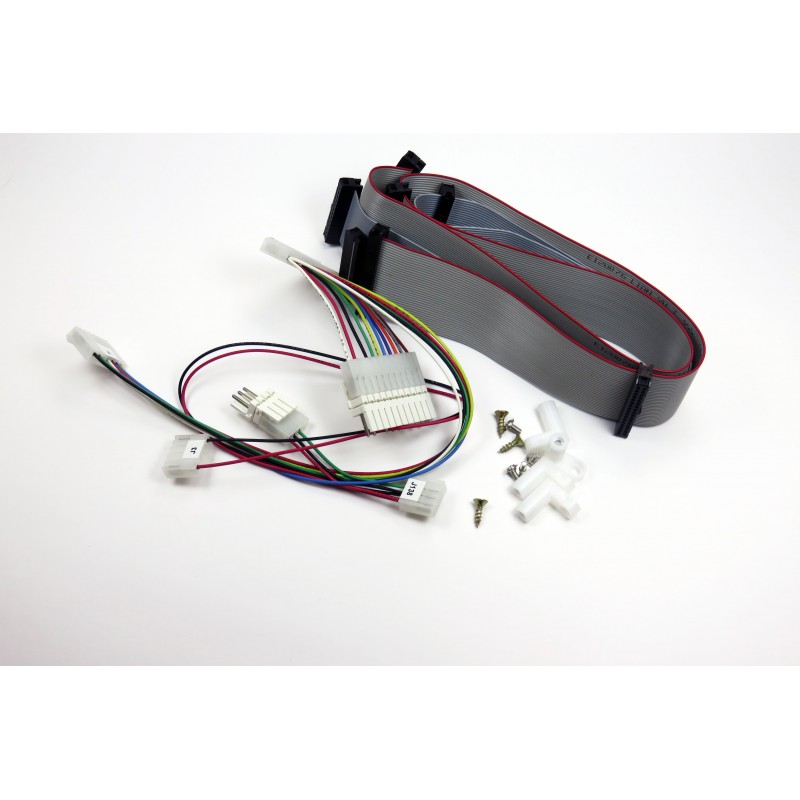  
WPC-95 PinSound Adapter (optional)
You  need this adapter to connect the PinSound+ board to a Bally Williams WPC-95 pinball machine, as the board comes in addition to the original audio/video board.
Note: the WPC95 regular adapter kit is already included when purchasing a PinSound+ board with the WPC-95 option.
Note: if you need a WPC95 kit for a PinSound 1 board (previous model), please contact us.
Secured payment
Visa / Mastercard / Paypal
Fast dispatch & delivery
Domestic & International shipping
WPC 95 regular installation (original working audio/video board required) - Kit content:
Adapter cable 5 V
Adapter cable 12V
Flat ribbon cable DATA
4 x PCB mount feet
installation guide
Required: PinSound+ board (PinSound 1 not compatible)
WPC 95 no original Audio/Video board - Kit content:
    new wiring harness for DMD Board
    new wiring harness for PinSound board
    new ribbon cables
    PCB mount feet
    accessories
    installation guide
    Not included: DMD board controler ref. #A-14039 or #5760-12710-12
    Required: PinSound+ board (PinSound 1 not compatible)
If you're looking for a complete "no original Audio/Video board" replacement kit (with a PinSound+ board), you can buy the complete kit here
Customers who bought this product also bought:
Reviews
(0)