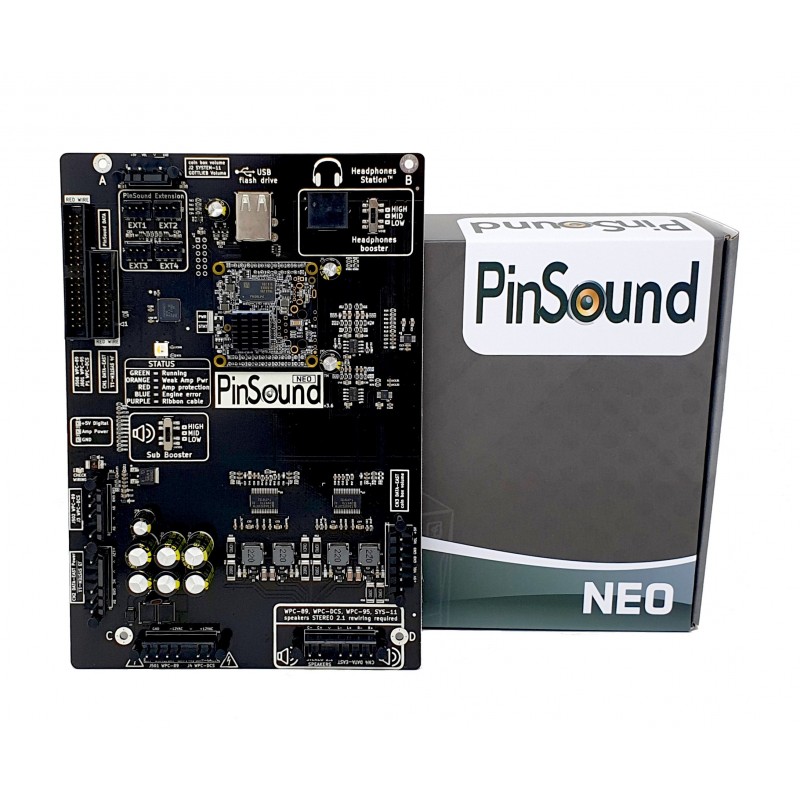  
PinSound NEO
NEO sound board

Upgrade your machine with a NEO sound board! (need more features? check out the PinSound PLUS model)
if you select a WPC (89/DCS/95) machine: stereo 2.1 cable included
if you select a WPC95 machine: WPC95 kit included
if you select a SEGA / STERN machine: Whitestar kit included

No USB flash drive included

. We recommend this one: PinSound Sandisk USB 3.0 32Go
if you have a DATA EAST pinball machine, we highly recommend this accessory: Power Booster
NEO: OUT OF STOCK


Secured payment
Visa / Mastercard / Paypal
Fast dispatch & delivery
Domestic & International shipping
Compatible with many Bally / Williams / Data East / SEGA / Stern pinball machines
*: enhanced sound pack availability may vary depending on the pinball machine
Customers who bought this product also bought:
Reviews
(2)
Love the new sound board! Very easy to install. Only had to make an adapter for the small hook-ups for the speaker wires.
Total Rating:





Got the T2 Board installed. LOVE the sounds. Great work on this.
Everything is working perfectly. You guys are badass!