Entdecken Sie Ihren Flipper Monster Bash mit komplett aufgearbeiteten, neu orchestrierten oder ganz eigenen Sounds ! Sie können jede Musik, alle Stimmen, Kommentare und Audioeffekte personalisieren.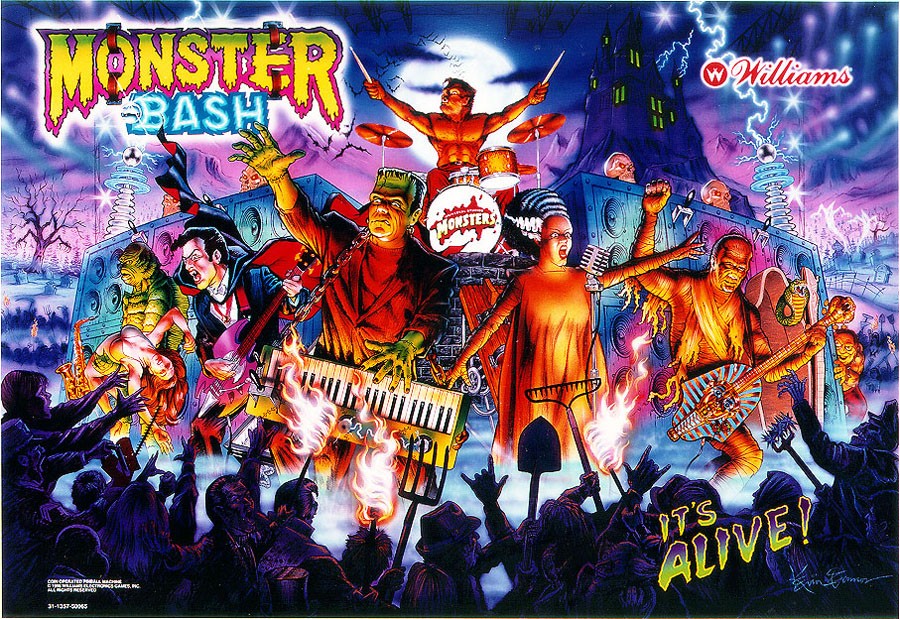 Original Musik von: Vince Pontarelli
Original Sound von: Vince Pontarelli
Hardware: Williams WPC-95
Einheiten: 3361
Internet Pinball DataBase
Upgrade the sound, start a new game!
Available sound packages
Original sounds
Monster Bash Original
Original sounds for Monster Bash pinball machine
Enhanced music
KJS MonsterBash mix2
Thanks KJS, as used this version to make this version, which I really like.
By Shapeshifter
Wholly new sounds!
Monster Bash – Jukebox
A remix bringing more adrenaline to the game !
By Kostructor