Entdecken Sie Ihren Flipper The Machine: Bride of Pin·bot mit komplett aufgearbeiteten, neu orchestrierten oder ganz eigenen Sounds ! Sie können jede Musik, alle Stimmen, Kommentare und Audioeffekte personalisieren.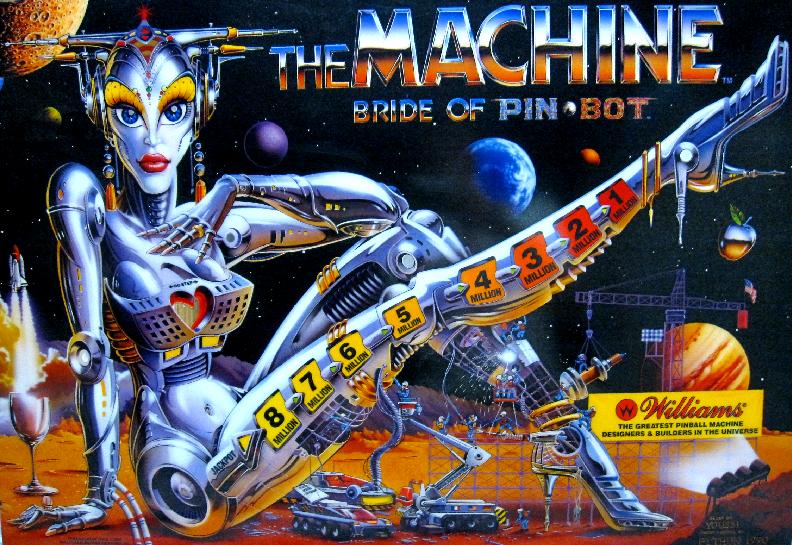 Original Musik von: Dan Forden
Original Sound von: Jon Hey, Rich Karstens
Hardware: Williams WPC (Alpha Numeric)
Einheiten: 8100
Internet Pinball DataBase
Upgrade the sound, start a new game!
Available sound packages
Original sounds
The Machine Bride of Pin bot Original
Original sounds for The Machine Bride of Pin bot pinball machine
Enhanced sfx
BOP PinSound KJS
BOP sound package tuned up by KJS!