Entdecken Sie Ihren Flipper Judge Dredd mit komplett aufgearbeiteten, neu orchestrierten oder ganz eigenen Sounds ! Sie können jede Musik, alle Stimmen, Kommentare und Audioeffekte personalisieren.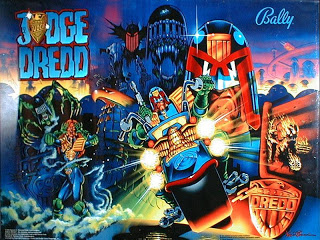 Original Musik von: Paul Heitsch, Vince Pontarelli
Original Sound von: Paul Heitsch
Hardware: Williams WPC (DCS)
Einheiten: 6990
Internet Pinball DataBase
Upgrade the sound, start a new game!
Available sound packages
Original sounds
Judge Dredd Original
Original sounds for Judge Dredd pinball machine
Wholly new sounds!
Judge Dredd Legacy Files 1993
The FULL SET of Judge Dredd Legacy files from the 1993 Midway Pinball.
Corrected by JediPimp
Enhanced music
Judge Dredd Outrun