PinSound+
What help do you need?
Download the firmware

Copy the file on the root of the flash drive

Turn on the pinball machine

Wait for the update process to be done
Select your pinball machine and download the sound package you want to play with.
Copy the complete zip file (do not uncompress) on the root of the flash drive.
During the next boot, the PinSound board will automatically install your new sound package.
Note: the flash drive is required during a regular game, do not unplug it after installing the sound package
Auto-detection system
During the startup sequence, the status LED will blink accordingly to the system detected:
2 white blinks: WPC-89
3 white blinks: WPC-DCS
4 white blinks: WPC-95
5 white blinks: WHITESTAR
6 white blinks: DATA-EAST
7 white blinks: SYSTEM-11
Regular startup sequence
During a normal startup, the LED status will show the 4 following status:
white lit
white blinks (accordingly to the system detected)
green lit: the board is ready
Error status
orange: weak power supply or undervoltage detected
red: amplifiers overcurrent detected
blue: engine error
blue + potentiometers all in blue: missing USB flash drive
Sub Bass / EQ Bass / EQ Medium / EQ Treble: adjust the digital equalizer to provide the sound exactly as you like it
Sub Booster: boost the volume of your subwoofer
Headphones station volume: adjust the gain of your headphones station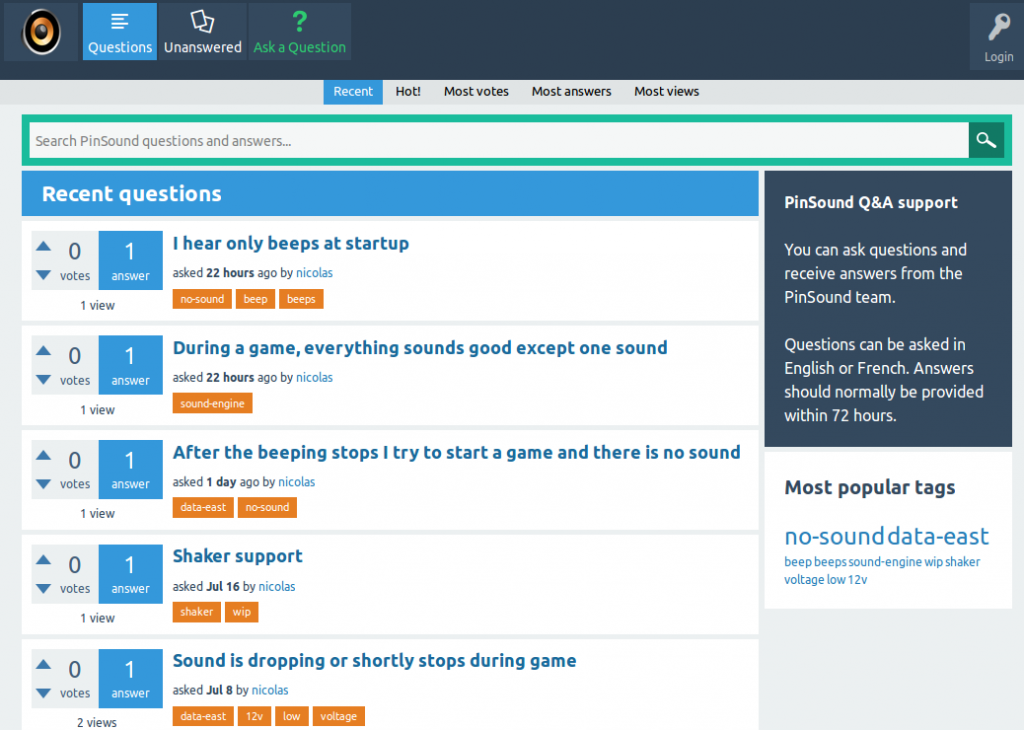 Can't find what you are looking for?