Rediscover your pinball machine Monster Bash with a full complete remastered, reorchestrated or your own sound mix ! You can customize each musics, voices, quotes and sound effects.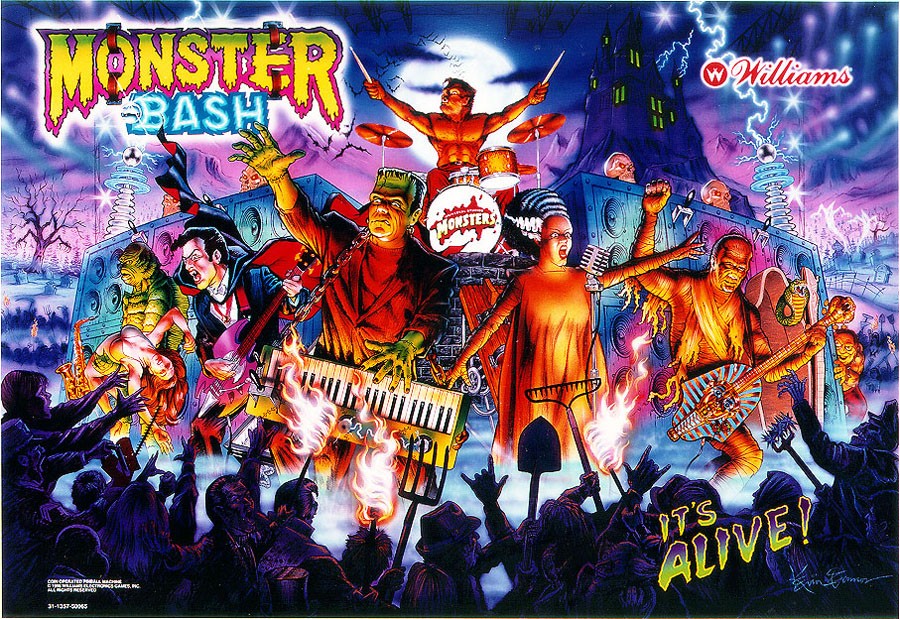 Original Music by: Vince Pontarelli
Original Sound by: Vince Pontarelli
Hardware: Williams WPC-95
Units: 3361
Internet Pinball DataBase
Upgrade the sound, start a new game!
Available sound packages
Original sounds
Monster Bash Original
Original sounds for Monster Bash pinball machine
Enhanced music
KJS MonsterBash mix2
Thanks KJS, as used this version to make this version, which I really like.
By Shapeshifter
Wholly new sounds!
Monster Bash – Jukebox
A remix bringing more adrenaline to the game !
By Kostructor