Rediscover your pinball machine Twilight Zone with a full complete remastered, reorchestrated or your own sound mix ! You can customize each musics, voices, quotes and sound effects.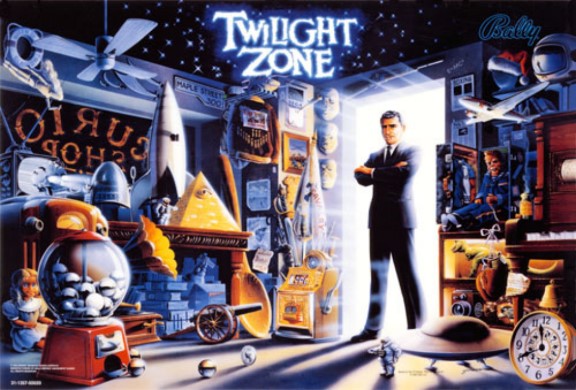 Original Music by: Chris Granner
Original Sound by: Chris Granner, Rich Karstens
Hardware: Williams WPC (Fliptronics 2)
Units: 15235
Internet Pinball DataBase
Upgrade the sound, start a new game!
Available sound packages
Original sounds
Twilight Zone Original
Original sounds for Twilight Zone pinball machine
Enhanced music
Twilight Zone DCS Chris Granner
This is the DCS sound package, designed and released by Chris Granner!
Discover what would have been the Twilight Zone sound track if it had been release with a DCS sound board!