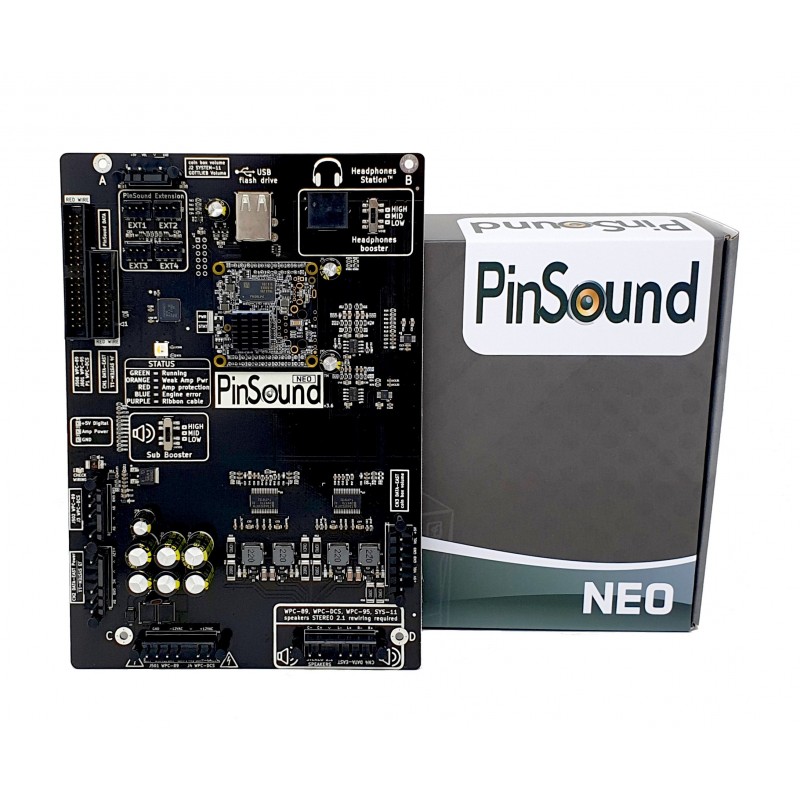  
PinSound NEO
PinSound NEO board (need more features? check out the PinSound PLUS model)
Installation manual + mounting kit
if you select a WPC (89/DCS/95) machine: stereo 2.1 cable included
if you select a WPC95 machine: WPC95 kit included
if you select a SEGA / STERN machine: Whitestar kit included

No USB flash drive included

. We recommend this one: Sandisk USB 3.1 16Go
Gesicherte Zahlung
Visa / Mastercard / Paypal
Extra Versandschutz
Schneller Versand und Tracking-Link bereitgestellt
Notice
PinSound NEO sound board
List of compatible pinball machines

Vielleicht gefällt Ihnen auch
Kunden, die diesen Artikel gekauft haben, kauften auch ...
Bewertungen
(2)
Love the new sound board! Very easy to install. Only had to make an adapter for the small hook-ups for the speaker wires.
Total Rating:





Got the T2 Board installed. LOVE the sounds. Great work on this.
Everything is working perfectly. You guys are badass!