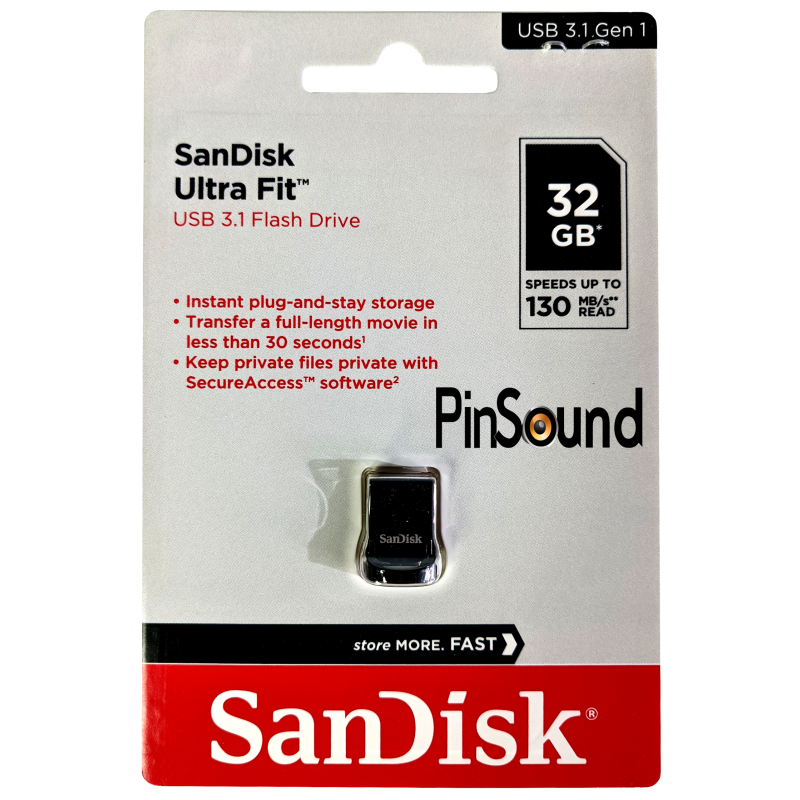  
USB 3.0 Flash Drive 32GB
Brand new SanDisk ultra high speed USB 3.0 flash drive.
The best PinSound user experience guaranteed!
If you like, you can receive your flash drive already preloaded (with the sound package for the selected pinball machine or the remix in your cart). 110% plug'n play!
Secured payment
Visa / Mastercard / Paypal
Fast dispatch & delivery
Domestic & International shipping
The best flash drive for your PinSound board.

Let you play any high quality sound package on your PinSound board.
Content:
SanDisk Ultra Fit USB 3.0 flash drive.
Capacity: 32GB
Customers who bought this product also bought:
Reviews
(3)
Nice, fast card. Great price! Get it when you order your sound board for sure! A+++
Sounds are working great! Really enjoy the music.
Total Rating:





Ne pas négliger cet accessoire, il est très important pour une expérience optimale! ne pas utiliser de clé bas de gamme, celle-ci est optimal! :)