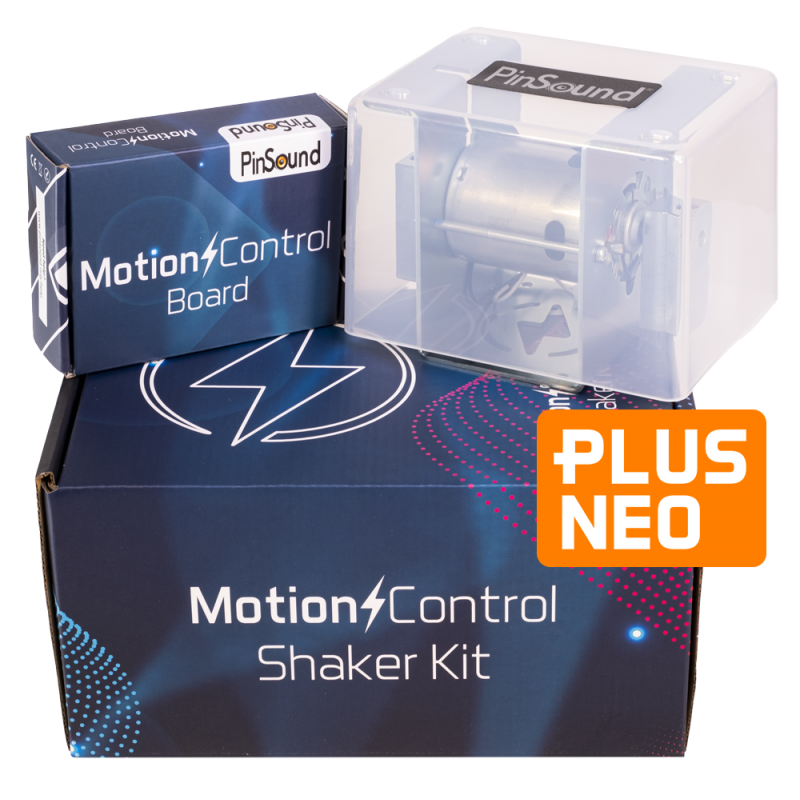  
Kit Shaker Motion Control
Le kit Shaker Motion Control est plug'n play pour votre flipper
Standalone Edition: aucun pré-requis pour l'installer !
PLUS/NEO Edition: dans le cas où vous avez déjà une carte son PLUS ou NEO
Shaker synchronisé aux évènements du flipper, plus de 200 déclencheurs possibles, potentiomètre de réglage d'intensité du moteur, sortie relais secondaire, ...
Re-découvrez votre flipper préféré sous un nouvel angle grâce à ce shaker ultra précis et synchronisé sur votre gameplay !
Paiement sécurisé
Visa / Mastercard / Paypal
Livraison garantie
Expédition rapide et suivi des colis
Contenu du kit Shaker Motion Control -
Standalone Edition
    Motion Control (carte électronique)
    Master Effect (carte électronique)
    Moteur Shaker + Capot
    Clé USB préchargée avec les réglages du shaker
    Cables de controle
    Cables d'alimentation
    Sachet de visserie
    Guide d'installation
    Guide de perçage
Pré-requis
Disponibilité
    D'autres flippers seront disponibles dans les prochaines semaines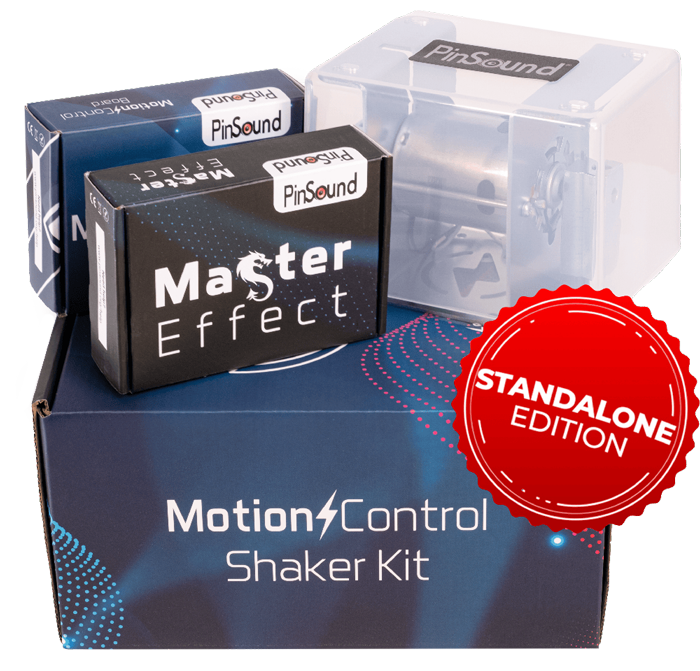 Les clients qui ont acheté ce produit ont également acheté...
Avis
(1)
This kit was amazing. Simple , easy instructions added another great addition to my pin! Love the shaker effects on my Getaway machine!