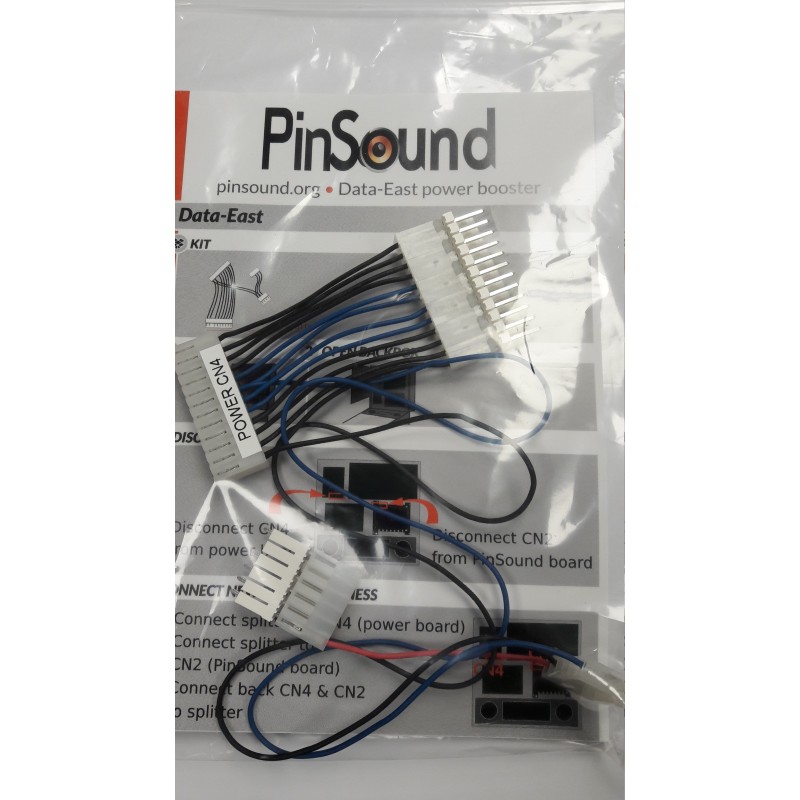 Vergrößern
DATA-EAST Power Booster
ps-data-east-power-booster
This harness accessory is mandatory if your Data-East pinball machine has a weak +12V sound board power.
You can check the 12V on the soundboard (CN2 or CN4 connector:  12V / GND) with a digital multimeter in voltmeter mode.

This harness provides a steady power supply from the power board to your PinSound board: no more sound cut while playing of flipping!
Reviews
(0)
Keine Kundenbewertung für den Moment.
Nur Benutzer, die bereits das Produkt gekauft haben können Bewertungen hinzufügen.