Rediscover your pinball machine Black Rose with a full complete remastered, reorchestrated or your own sound mix ! You can customize each musics, voices, quotes and sound effects.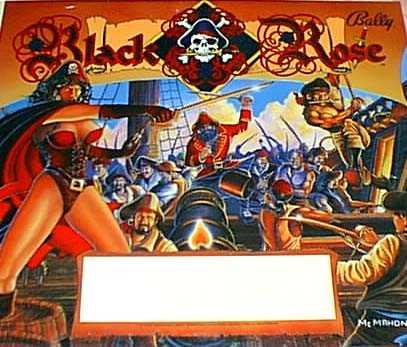 Original Music by: Paul Heitsch
Original Sound by: Paul Heitsch
Hardware: Williams WPC (Fliptronics 2)
Units: 3746
Internet Pinball DataBase
Upgrade the sound, start a new game!
Available sound packages
Original sounds
Black Rose Original
Wholly new sounds!
Black Rose Remix with new sound effects
Better explosions, various sound effects updated.
By jchybro
Enhanced music
Black Rose Salsero Remix
Musics from pirates movies. Enjoy.
By Salsero