Rediscover your pinball machine Funhouse with a full complete remastered, reorchestrated or your own sound mix ! You can customize each musics, voices, quotes and sound effects.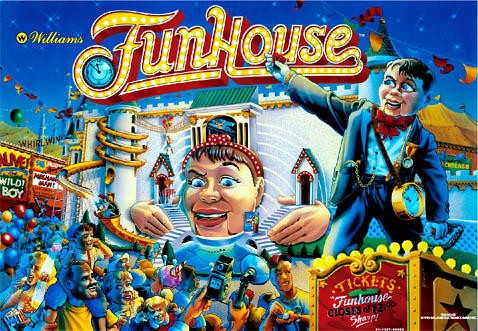 Original Music by: Chris Granner
Original Sound by: Jon Hey
Hardware: Williams WPC (Alpha Numeric)
Units: 10750
Internet Pinball DataBase
Upgrade the sound, start a new game!
Available sound packages
Enhanced voice
Funhouse PinSound Original Remastered
Enhanced sound package for your beloved Funhouse pinball machine!
remastered original music tracks
callouts professionaly re-recorded in high quality
Original sounds
Funhouse Original
Original sounds for Funhouse pinball machine
Enhanced music
Funhouse by KJS