Entdecken Sie Ihren Flipper Star Wars mit komplett aufgearbeiteten, neu orchestrierten oder ganz eigenen Sounds ! Sie können jede Musik, alle Stimmen, Kommentare und Audioeffekte personalisieren.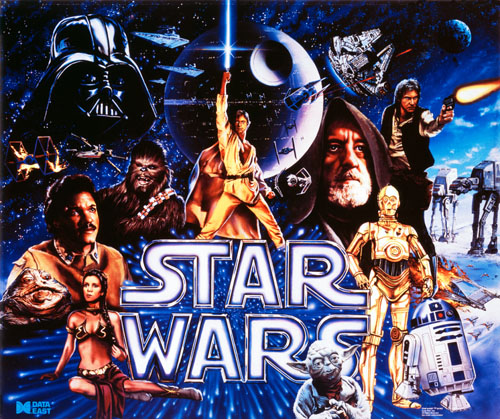 Original Musik von: Brian Schmidt
Original Sound von: Brian Schmidt
Hardware: DataEast/Sega Version 3
Einheiten: 10400
Internet Pinball DataBase
Upgrade the sound, start a new game!
Available sound packages
Enhanced music
Star Wars Data East news tunes
I give you a new set of music's for the Star Wars DE, some re-mixed with Wave Pad audio éditor.
By Joe Dilon
Enhanced music
Star Wars Disco Mix by Vader 77
Music replaced with disco versions from Meco. Load it up, it is fun and puts the lights in a whole new context!
By Vader77
Wholly new sounds!
Star Wars OST by Vader77
Built Julien42 and the Pinhead versions. Music replaced with OST (mostly from the trinity) and most of the SFX as well.
By Vader77
Original sounds
Star Wars Original
Original sounds for Star Wars pinball machine